Scollar chosen for Target Open House program in San Francisco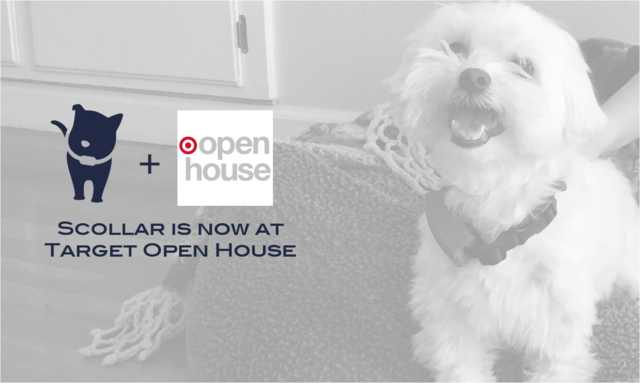 August 18, 2017 - Scollar has innovated the first open platform IoT smart collar for dogs and cats. The San Francisco Bay Area company will be featured at
Target Open House
in downtown San Francisco for four weeks, beginning August 17th.
Scollar
is re-envisioning the pet industry by aggregating separate pet technology into a sleek smart collar supported by a mobile app and cloud service, all built on an open API. Designed to grow and evolve alongside the pet and their owner, Scollar eliminates the need for multiple collars and apps.
Scollar CEO and Founder Lisa Tamayo says, "We are thrilled to work with Target to further explore the world of connected home living. People get to play with Scollar in a fun and interactive environment and we get to improve Scollar based on this customer experience."
The company offers
Scollar Mini
, for toy dogs and cats, and
Scollar Trek
, for larger dogs, as well as a variety of modules to expand functionality. They are currently raising funds on equity crowdfunding site,
SeedInvest
.
ABOUT SCOLLAR
Scollar offers the only smart collar platform that changes with the dynamic needs of the pet to make caring for pets as easy as loving them. The combination of services and functions of the app and smart collar ensure pets get the personalized care and attention they need. To learn more, visit
scollar.com
.