Idaho Man Plans to Raise $1Billion to Pay President Donald Trump to Quit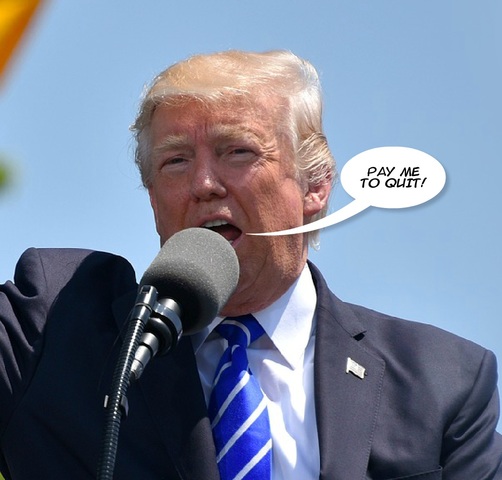 Boise, Idaho –
www.paytrumptoquit.com
, is excited to announce that they have launched a fundraising account to raise $1 billion to pay President Donald Trump to step down as President. When the money is raised local entrepreneur Andrew L. Propst, MPM, CPM, CCIM plans to offer the President the money to step down.
It is clear that President Trump is money motivated, and he is not enjoying his time as President. This opened the window for Andrew Propst, who is a fan of paying people to quit their jobs - to offer the same courtesy to President Trump just as great companies like Zappos does after they hire their employees.
Individuals interested in donating to the cause can do so by going directly to the YouCaring.com site or logging on the the PayTrumpToQuit.com site. There they can make a donation or purchase a "Make Trump Trump Again" t-shirt for $40 which all of the proceeds from the shirt will go towards paying President Trump to quit.
If the President refuses the money all of the proceeds raised will be donated to The Boy Scouts of America to promote strong values in young men.
www.paytrumptoquit.com
is featuring a direct link to donate on
YouCaring.com
.
www.youcaring.com/paytrumptoquit
For more information, visit
www.paytrumptoquit.com
Press Contact for paytrumptoquit.com
Andrew L. Propst, MPM, CPM, CCIM
Philanthropist
Phone: 208-921-6963
email:
andrewpropst@gmail.com