Good Green Earth Launches Innovative Composting & Organic Soil Fertilizer Products Across Canada With Distribution in Home Hardware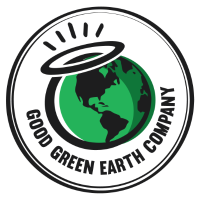 BARRIE, Ontario - August 22, 2017 - Local company Good Green Earth has developed innovative organic compost system products and organic soil fertilizer to change the way people think about composting and gardening. The My Good Green product line, which blends tradition with contemporary design and function, will now be distributed across Canada through Home Hardware.
"At Good Green Earth, we believe composting as it is done today needs to evolve. The green bin system has been great for getting people to think about what can be composted, but it can attract bugs and cause odors in your home." says Gary Crowell, owner of Good Green Earth. "The My Good Green product line allows you to do the composting yourself, in a clean and easy way, which results in highly beneficial, nutrient rich compost for your gardens."
Although Bokashi is relatively new as a practice for gardeners in North America, it was developed by the Japanese hundreds of years ago. The process uses probiotic microorganisms to ferment organic waste, maintaining its high nutrient content while naturally eliminating any harmful pathogens. The result is an all natural, rich soil that produces strong, healthy plants and vegetables.
Good Green Earth was selected by Home Hardware Canada to be distributed through their franchise, giving them the opportunity to be sold on the shelves of 1,200 stores across the country. Use our store locater map on the My Good Green web site -
https://mygoodgreen.com/map/
"Selecting My Good Green Bokashi Plus for organic composting was interesting since I have already personally composted in my backyard for quite some time and the uniqueness of the My Good Green compost system inside my home was intriguing. The pail is a quality sealed unit and is available for sale, along with Bokashi Plus & Bokashi Pro-Gro at our Home Hardware store in Barrie, Ontario." Sandy Williams, Owner.
About Good Green Earth
The passion behind Good Green Earth is to create My Good Green products which help make a positive and sustainable change to the earth. Through research and innovation we strive to make natural, organic composting and fertilizer products that are free from toxins and pesticides. We are dedicated to continuing this passion, so we can develop forward thinking products for home gardeners and commercial facilities. Good Green Earth products are sold across Canada through Home Hardware and are now available online @ Amazon in North America.
Email Good Green Earth Company | My Good Green
Attachments