New job board StormJobs.net offers free listings for cleanup and rebuild jobs after the storm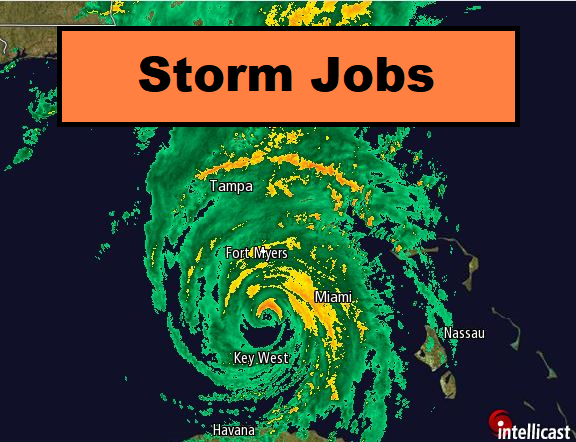 StormJobs.net is a new niche job board for storm related jobs operated by JobHill Niche Job Boards.
It is now free for the foreseeable future in an effort to aid companies and people looking to clean and rebuild areas damaged by Hurricanes Irma and Harvey. It will take months for all the damage to be reversed and many extra hands will be needed to accomplish such a task.
Large employers and small companies in industries such as Tree Care will be beefing up and adding positions to fill the increased demand. Many roofs will need repair, windows replaced and extra hands will be needed to keep up. While job postings on StormJobs.net are free the company will not publish any jobs they deem to be fraudulent or misleading.
StormJobs.net is one of many niche job boards operated by JobHill.com. StormJobs.net has related job boards which might also be a help to these areas such as TreeCareJobs.com, LandscapeJobs.com, LinemanCareers.com VeteranCareers.com and others.