Southington Apple Festival Announces 2017 Schedule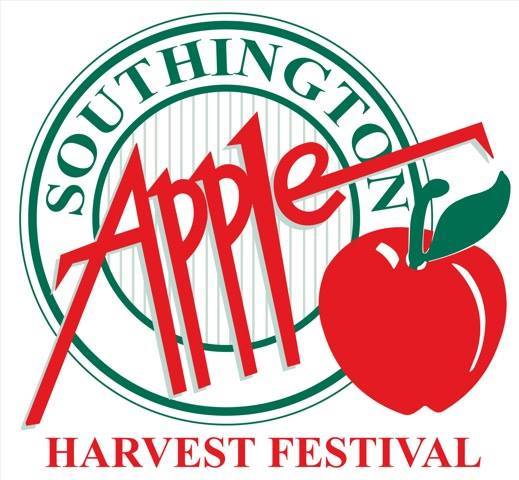 September 28, 2017 - The 49th Southington Apple Harvest Festival, a six-day event that takes place over the course of two weekends, today unveiled its full slate of entertainment, activities and corporate sponsors.
The Annual Festival is one of the largest and longest running festivals in the Northeast and typically draws a crowd of over 100,000 people. This year's festivities begin on Friday, September 29 and run through Sunday, October 1st and then resumes on the following weekend October 6-8th.
It is one of Connecticut's top tourist events held during the height of New England's beautiful fall foliage, families and friends enjoy a jam packed schedule of fun events, entertainment, activities, specialty foods, crafts and fun for all ages.
Tom Lombardi, co-chair of the Southington Apple Harvest Festival Committee, said, "This year promises to be one of our biggest and best festivals. As always, our annual parade, fireworks spectacular, rides and contests will be held, but we've also added new activities, more vendors than ever, and some top entertainment acts. Of course, there will be an abundance of apple fritters too."
Situated around the beautiful Southington Town Green, the Apple Harvest Festival is a food lover's dream amidst a dynamic, high-energy atmosphere of family oriented fun. The festival is a tradition for many families and friends to attend, and each year the attendance increases.
The festival is able to offer its widest array of offerings this year thanks to a plentiful amount of sponsors led by Platinum level sponsors, Cox Communication and Liberty Bank as well as Gold level sponsors that include Price Chopper, Pepsi, AMR American Medical Response and Chips Restaurant.
New this year, the festival's first media sponsor, CBS Networks (Hot 93.7, 96.5 TIC, Lite 100.5, WTIC 1080), will have a presence on site with a street team for fun interaction and giveaways, while also providing more than three weeks of on-air advertising, promoting the festival.
Other on-site sponsors include the Silver sponsors, Alzheimer's Resource Center, American Eagle Credit Union, CareFree Home Pros, Eversource, Goosetown Communications, Hartford Healthcare, KBE Building, Mobile Rescue Tech Repair, AT&T, Mohegan Sun, New Britain Transportation, SignPro, Southington Observer, Tipping Chair Tavern and Waste Material Trucking.
Other companies assisting the festival operations this year are Bronze sponsors, BL Companies Civil Engineers, Bristol Hospital, Connecticut Department. of Economic & Community Development, Connecticut Appliance & Fireplace Distributors,Farmington Bank, Frontier Communications, Fyzical Therapy, Jersey Mike's Subs, Lincoln College, Quantum Bio Power, Rogers Orchards, Smashburger, Tighe & Bond Civil Engineers and Trantolo & Trantolo.
Special Festival Highlights include:
Friday, Sept 29 (5pm-9pm)
5:00-9:00 - Family Night Carnival (pay one price wristband)
Saturday, Sept 30 (9am-9Pm)
10:00 - Apple Pie Baking Contest
12:00 - Apple Pie Eating Contest
1:00 - Apple Fritter Eating Contest
2:00 - Bed Race
6:30 -8:30 - Big Eyed Phish Dave Matthews Band Tribute (Main Stage)
9:00 - Fireworks Spectacular (sponsored by COX)
Sunday, Oct 1 (12pm-7pm)
8:30 - 5-mile, 5K and 2-mile Road Races (sponsored by the Southington YMCA)
2:00 - Parade
Friday, Oct. 6 (5pm-9pm)
5:00-9:00 - Family Night Carnival (pay one price wristband)
Saturday, Oct. 7 (9am-9pm)
9:00-6:00 - Arts & Crafts Vendors
10:00 - Apple Pie Baking Contest
12:00 - Apple Pie Eating Contest
1:00 - Apple Fritter Eating Contest
6:30-8:30 - Sacred Fire Santana Tribute (Main Stage)
Sunday, Oct. 8 (12pm-5pm)
10:00-5:00 - Arts & Crafts Vendors (extra two hours early)
(Make sure to tag us
#AHF17
or
#SouthingtonAHF
)
Email Southington Apple Harvest Festival