Morris Elected Chairman of Family ReEntry Board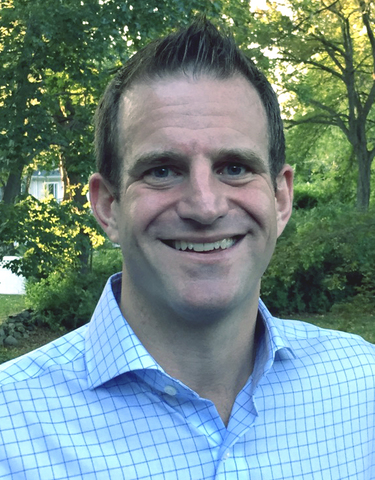 September 26, 2017 - The Board of Directors of
Family ReEntry
, a nonprofit leader that assists families affected by the criminal justice system, today announced the unanimous election of Christian Morris as its new Board Chairperson.
Morris takes over at a critical juncture for the region's leading reentry service organization as it seeks to expand its programs, frequency of counseling services, and increase its advocacy efforts - all in the midst of state budget delays and inconsistencies.
"It's an honor to be elected and I'm dedicated to the success of this organization," Morris said. "Our goal is to continue to support all of the members of society and their families through services that restore dignity and renew families that have been impacted by incarceration and the justice system."
Morris moves into the leadership position from his already established position as a member of the Family ReEntry Board of Directors. Family ReEntry gains Morris' skills and knowledge of healthcare, technology and financial management.
Jeff Grant, Executive Director of Family ReEntry, said, "We are very excited to have Christian help to guide the future of Family ReEntry. His business experience and passion for our mission will be a major factor in our growth and success."
Currently, Morris, a resident of Fairfield, CT, is the Director or Sales and Marketing for Greenwich-based
AdminaHealth LLC,
a healthcare technology company specializing in vendor and claims administration for self-funded healthcare plans.
Prior to his position with AdminaHealth, Morris co-founded SmartPath Labs, a technology and business advisory firm focused on new market adoption and strategic partnerships for emerging technology companies. His background also includes his role as Executive Vice President of CometaWorks, a technology solutions company.
More about Family ReEntry:
Family ReEntry is a 501c3 nonprofit, which was founded in 1984 as a reentry support group for men at the Isaiah House in Bridgeport. It has since grown to include policy advocacy, and intervention, prevention, in-prison, reentry, fatherhood and youth & family programs. Over the past 33 years, effective advocacy efforts and community-based programs developed by Family ReEntry have significantly reduced the likelihood that clients will re-offend, be re-arrested, or be re-incarcerated. Its programs provide a spectrum of services designed to disrupt the intergenerational cycle of incarceration. Family ReEntry addresses the specific needs of each client and their families through individualized case management and support services. It works to create a positive social network for each client, helping make their transition from prison back into the community a successful, self-sufficient one, while strengthening their families and the community. Family ReEntry operates its programs in strategic locations that encompass eight municipal regions and judicial geographic areas, two parole districts and five prisons. Approximately, sixty-percent of those served by Family ReEntry are from greater Bridgeport – Connecticut's largest city. The organization has offices in Bridgeport, Norwalk and New Haven, CT. Programs are also held in Stamford, Waterbury, Derby, New London and Norwich, CT. More information is available at
www.familyreentry.org
and on its social media including,
Facebook
,
Twitter
,
Pinterest
,
Instagram
and
YouTube
.