Neocase™ Software announces the release of Neocase HR Ready for Workday – an HR Service Delivery starter solution for Workday clients.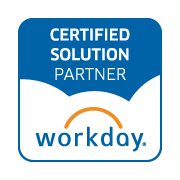 Paris, France, September 28, 2017 - Neocase Software, the Cloud supplier of integrated HR and Finance Service Delivery Solutions announces the release of
Neocase HR Ready for Workday
. Neocase HR Ready for Workday is a service delivery platform designed to support a Service Center in its initial stage of digitalization.
HR Ready for Workday is also a strong fit for smaller service centers within Workday's customer base.
As a service organization matures, it experiences dramatic change in factors including centralization, scope of services expansion, global vs local processes and expansion into additional functional service areas. These changes in the Service Center drive new technology requirements which are supported by the more advanced solution,
Neocase HR Power.
Neocase HR Ready for Workday offers a seamless upgrade path to Neocase HR Power, the proven and comprehensive solution that is deployed at hundreds of major customer sites. The upgrade path includes additional modules, connector extensions for integration to 3rd party systems and personalization services for advanced training, customization and consultation.
Neocase HR Ready for Workday Modules
Neocase HR Ready for Workday is a cloud-based solution that's pre-configured with employee templates, roles, relationships, HR processes and a services center team structure. Different configurations of Neocase HR Ready for Workday are available for different countries. The following feature sets are included:
•
Case Management
to help services center agents to stay organized, productive and meet Service Level Agreements (SLA's)
• A
Self-Service Portal
where employees and managers can find answers, submit questions, access smart forms and check status of existing cases.
• A
Knowledge Base
to provide personalized answers to employees, managers and HR staff.
•
Email Management
to deliver automated notifications and convert inbound requests into cases.
•
Analytics
including real-time agent dashboards and performance analysis reporting.
•
Employee Satisfaction Surveys
including reporting and an automated follow-up process.
•
Employee Document Management
to manage employee documents within a Workday environment.
•
Certified bi-directional Integration to Workday
so service advisors know employee information in Neocase is always accurate.
"As we see more mid-sized organizations embarking on shared services, we are pleased to offer an affordable solution that provides the core capabilities of a digital service center, with a certified integration to Workday. These new service centers no longer have to settle for IT help desk solutions to support their deeper needs." explained
Jerome Menard, CTO of Neocase Software
.
For more information about Neocase Solutions, please
click here
.
About Neocase™ Software
www.neocasesoftware.com
Neocase™ Software is a leading provider of integrated HR and Finance service delivery solutions.
We enable large and mid-size organizations to reduce costs, standardize processes and improve employee, customer and supplier relationships. This is typically achieved within shared service centers and global business services environments.
Our software streamlines service delivery through advanced case management, powerful business process automation, a rich knowledge base, personalized self-service portals and deep analytics.
Currently supporting over 4 million employees across 180 countries, businesses from medium to large-sized to the Fortune 1000 have selected Neocase Software including: MGM Resorts, Smiths Group, Amgen, Sanofi, Merck, Societe Generale, Baker Hughes, Mayo Clinic, The World Bank, Thales Group, Renault, Air France, Canadian Tire, Harrods, PSA Peugeot Citroen and many more…