Tucker Toys Scores Distribution Deal with Family Games America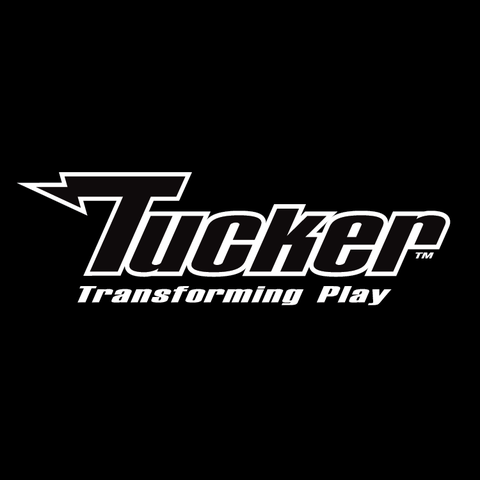 September 28, 2017 - Tucker Toys, an emerging leader in active play products, today announced that the company has reached a distribution deal with Family Games America (FGA).
The agreement enables a swift deliverability to meet the increasing demand of select Tucker Toy branded lines at retail in the U.S. and Canada. FGA will be an integral part of Tucker's rapidly expanding product offerings to various channels, as well as direct to consumer fulfillment.
Starting immediately, FGA becomes the distributor for some of Tucker Toys' top-selling brands, including E-Z Grip® Soccer, E-Z Grip® Football, E-Z Grip® Playball, and E-Z Grip® Junior Balls, E-Z Grip® Slam 'n Bounce Paddle Set, E-Z Grip® Cling-It! and E-Z Grip® Flexi Disc as well as its Trick Shot Sports® action toys, the new Crush-It! Bat® with Curve Ball and Z-B Freestyle Board®.
Mark Nathan, who leads sales at Tucker Toys, said, "FGA is a perfect partner for Tucker Toys. They have the capability and resources to quickly meet the distribution timelines necessary for our products."
The deal is perfect timing for Tucker Toys as the company enters the Fall Toy Preview conferences in Dallas this week. FGA will be a key ingredient as the company showcases its line of new and existing products to some of the world's top toy buyers.
"We're excited to be distributing Tucker Toys, a respected brand in kids' activity toys, to the North American market. At Family Games we believe in toys and games that stimulate mental and physical activity in a positive way, so it's a natural fit," stated Yvan David, President of FGA.
Evidence of the dramatic growth of Tucker Toys was recently confirmed when the company was awarded the 2017 Association for Corporate Growth (ACG) Award, recognizing New Jersey's most successful middle market corporate growth and innovative companies.
About Tucker Toys:
Tucker Toys, based in Hamilton, NJ, brings to market a line of toys with far wider ranges of use, spanning all ages and transforming almost all environments into playable ones. Tucker Toys evolved from marketing only through a few international distributors to over 50 countries currently with a strong public outreach, engaging kids and families directly. Every toy created by Tucker has received awards from various prestigious organizations including Mom's Choice, Parents' Choice, The National Parenting Center, National Parenting Publications of America, The Toy Insider and countless others. Recently, Tucker's toys received special needs approval by AblePlay, a division of Lekotek, proving the versatility of Tucker's toy innovation that brings value to parents and benefits to children across the spectrum. Products from Tucker Toys include the internationally award-winning Phlat Ball®, Crush-It! Bat®, Trick Shot Sports®, Zoingo Boingo® Pogo, and the E-Z Grip® Ball line. More information is available at
www.TuckerToys.com
and interact with the company on
Facebook
,
Twitter
,
Pinterest
,
Instagram
and
YouTube
.
About Family Games America:
Formed in 1987, Family Games America FGA Inc. ("FGA") is a privately-held international eco-friendly company that manufactures, licenses and distributes educational, entertaining and strategic board games, books, brain teasers, gifts, toys and puzzles. FGA is a distributor for Random House, Penguin Books, NSI, Kumon, Gigo Dolls, Tucker Toys, Brain Box, Riviera, TOTV plus many other brands. The company's motto is 'Learning Through Laughter'. More information about the company can be found at
www.familygamesamerica.com
and interacting with the company on
Facebook
.