Asset Management Group a Winner of InvestmentNews' 2017 Best Practices Awards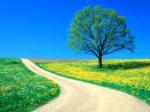 October 18, 2017 - Asset Management Group, Inc. is pleased to announce that InvestmentNews today named Asset Management Group, Inc. a winner of the 2017 Best Practices Awards, an important initiative that recognizes the top-performing and most innovative firms in the financial advice industry.
The winners of the InvestmentNews Best Practices Awards were identified through their participation in the 2017 Adviser Compensation & Staffing and the 2017 Adviser Technology Study. The winning firms were officially recognized today at InvestmentNews' Best Practices Award and Workshop held in Boston, Mass.
"The Best Practices winners are some of the most strategic and successful firms in the advice business," said Mark Bruno, associate publisher at InvestmentNews and head of InvestmentNews Research. "Their leaders have a clear plan and vision for growing their firms and managing elite organizations. Acknowledging their accomplishments and telling their stories will help educate, inform and influence the growth of the overall industry."
To identify the 2017 Best Practices Award winners, InvestmentNews Research created composite scores that examined several key metrics from its core benchmarking studies – including a firm's rate of growth, profitability and productivity level. The data was obtained from over 700 independent advisory firms that participated in the 2017 Adviser Compensation & Staffing Study and the 2017 Adviser Technology Study. The "Best Practices" were those who ranked among the top-quartile of all participants; in addition, the final firms were selected after qualitative interviews conducted by the InvestmentNews Best Practices Committee.
"We are delighted to have been included in such a prestigious group of financial and advisory firms and could only have accomplished this record as a direct result of our team, and the clients who provide us with the opportunity to assist them in reaching their goals", said Asset Management Group's President LeGrand S. Redfield, Jr.
InvestmentNews Research, a division of InvestmentNews, provides financial advisers with the industry's most informative practice management studies and benchmarking reports. InvestmentNews' benchmarking studies are a leading source of market intelligence for advisory firms and industry partners, such as custodians, broker-dealers, service providers and professional organizations. In 2009, InvestmentNews acquired two bellwether benchmarking studies from Moss Adams LLP - the Adviser Compensation and Staffing Study and the Financial Performance Study of Advisory Firms. InvestmentNews has since added a technology study to its benchmarking reports. In addition to the regular benchmarking studies, InvestmentNews Research provides custodians, broker-dealers and RIAs with custom benchmarking reports and white papers that leverage our deep data and industry expertise.
Asset Management Group, Inc.,
www.AMGplanning.com
, was founded in 1983. The financial planning practice is a dynamic, privately held company with a well-established customer base. The firm builds long-term relationships with clients, and provides them with financial planning advice and counseling. The company is proactive in bringing information and advice to its clients and strives to provide services that exceed their client's expectations.
Email Asset Management Group, Inc.