Keeping OSRS Fresh: PlayerAuctions Supports Deadman Mansions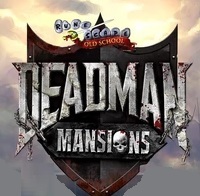 October 21, 2017 - When people think of an old and transcendental MMORPG, they could look towards World of Warcraft (WoW) as the greatest success story. We often forget that RuneScape was around long before the MMO titan even made its presence felt. To this day, Old School RuneScape (OSRS) continues pressing through as a badass with a chunk of new content through the years, fresh in-game events, and even personal live events where Jagex tries to give appreciation to loyal players and fans.
An event that happened last month was the "Deadman Mansions" event, which put popular Deadman streamers in two teams that went head to head to prove who the best is. Why? Well, to win a fantastic cash prize for the charity of their choosing. There are lots of challenges set outside of the game that range from trivia, riddles, Q&A, emote competitions, and so on. In-game challenges were more of a standard speedrun that awarded winners based on how fast they could get a barrows item, Fire Capes, maxing out skills, and PvP. Imagine the OSRS Gold that they would've had to farm first as a team to start off with these feats! After the grueling, week-long competition, things finally came to a head in Runefest 2017 where the streamers played the final stage of the competition.
Now, if you follow OSRS, you're aware that it's impressive, and a company NOT known as Blizzard can continue to support their MMO in its old age. Jagex manages to keep everything in OSRS as clean as possible every year. Also, the company can retain their loyal fan base and can nab tons of new players with their events.
A game as old as OSRS and a company as modest as Jagex isn't usually a combination that entails quality content, whether in-game our outside of it. Thousands of MMO-wannabees have emerged in the past two decades of MMO history (most had to fade into obscurity). Heck, even today, new MMOs die almost instantly, never to be seen or heard from by the mainstream public. Well, with RuneScape, that isn't the case.
With the advent of the "Deadman Mansions" reality game show, RuneScape opens up its doors to a wide variety of viewers and prospective player bases that are looking for a hardcore MMO with thousands of hours of content to sink their teeth into. The game is continuously breaking new ground to keep itself new and exciting, constantly succeeding in being one of the best and most solid MMOs ever to exist.
For more news on
OSRS Gold
,
updates, giveaways and events visit
us at
PlayerAuctions.
Media Contact:
Daisy Marino
Marketing Specialist
Email:
marketing@playerauctions.com
URL:
https://www.playerauctions.com
Facebook:
https://www.facebook.com/PlayerAuctionsTrading
Twitter:
https://twitter.com/PlayerAuctions
Instagram:
https://www.instagram.com/playerauctions/
LinkedIn:
https://www.linkedin.com/company/itemmania-network-technology-shanghai-ld.
Email PlayerAuctions™, LLC