Donny Shimamoto Added to Speaker Lineup of The Presidents' Forum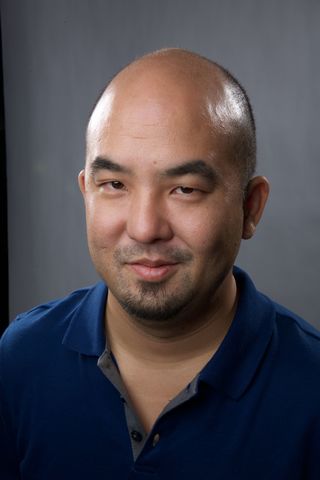 Donny Shimamoto, CPA.CITP, CGMA, offered insights to managing cybersecurity risks at the 27th annual Presidents' Forum of Houston, hosted by The Entrepreneurship Institute on Tuesday, October 17th. The session
Internal/External Threats to Your Company
focused on one of Donny's key area of expertise:
cybersecurity risk management
.
Shimamoto
is the past chairman of the AICPA's Information Management & Technology Assurance Executive Committee, and former member of its Governing Council and Assurance Services Executive Committee, and an honoree of multiple industry awards including Top 100 Most Influential and Top 25 Thought Leaders in Public Accounting. He is also the Founder and Managing Director of
IntrapriseTechKnowlogies LLC
(ITK), a leading CPA firm specializing in organizational development and innovation management for nonprofits and small and mid-market businesses.
Briggs & Veselka
, a regional CPA firm headquartered in Houston, entered into a joint agreement with Mr. Shimamoto to provide IT consulting services including
cybersecurity consulting
to corporations in South Texas. The initiative will have Mr. Shimamoto as a subject matter expert, collaborating with Briggs & Veselka's IT advisory practice staff to provide local support and industry expertise.
"In a recent survey among Briggs & Veselka clients, the majority were not prepared to properly react to a cyber incident. We believe that Donny's being on the panel was a great addition, given his national reputation and ability to provide practical and easily understandable solutions to a vexing problem,"
said Meresa Morgan, Chairman of the Briggs & Veselka Audit Department.
"It was interesting to see how many attendees were still operating on FUD (Fear, Uncertainty, and Doubt),"
said Shimamoto.
"I am happy that I was able to provide them with some hope and peace of mind that they can protect themselves-or at least determine where their exposures are. An interesting question from an attendee was 'how do I know that I can trust that my IT department has handled everything correctly?'; the only way to know that is to have a risk assessment done that not only does penetration and vulnerability testing but also looks at whether policy is crafted correctly, procedures are being followed, and user education is effective."
Shimamoto has been recognized as one of the Top 100 Most Influential People by Accounting Today in 2013, 2014 and 2017, a Top Thought Leader in Public Accounting by CPA Practice Advisor from 2012 to 2017, he received the 2009-2010 President's Award from the Hawaii Society of CPAs, was named to CPA Technology Advisor's 40 Under 40 list in 2007, 2009 and 2014, a Hawaii Top High Tech Leader in 2004.
About IntrapriseTechKnowlogies
IntrapriseTechKnowlogies LLC (ITK) is an advisory-focused CPA firm, focused on organizational development and business process transformation for accounting firms, nonprofits, and other businesses that are innovative and think BIG. ITK formulated the Intraprise Blueprints™ business operations templates and Intraprise Architecture™ consulting methodology that optimizes an IT strategy to support an organization's business strategy. ITK is a CPA firm that acts as a combined management consulting firm and systems integrator which results in expertise to right-size enterprise processes and leverage cost-effective technologies that enable organizations to gain a competitive advantage. ITK is focused on providing
executive-level technology management, enterprise architecture, business performance management, information architecture and management, technology risk management, and operations optimization consulting services.
Visit
http://www.intraprise.us/
for more information. ###
Email IntrapriseTechKnowlogies, LLC