AMICLubwear Releases New Thigh High Boots Collection For 2017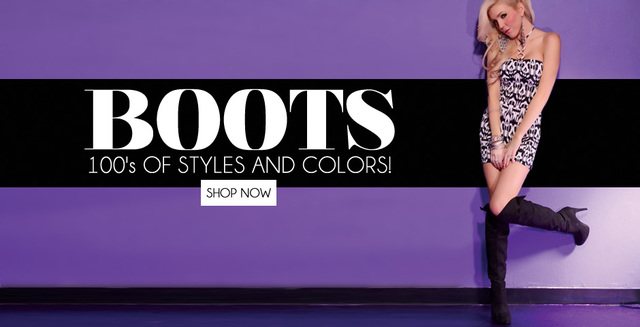 October 21, 2017 - It would be unforgivable to do Fall without the latest trends in thigh-high boots at amiclubwear.com. Browse through today's trendiest styles in thigh-high boots worn by celebrities and scouted by top stylists in the fashion industry. From denim thigh-highs to lycra, metallic and sequin boots, Amiclubwear is a one stop shop for a night out with friends or an intimate date night.
Offering popular brands like Olivia James, Shoe Republic, Qupid and Amiclubwear. The brand stands out in the world of shoes and thigh-high boots offering their own designs created in house by Amiclubwear. Affordable pricing is always guaranteed with prices starting as low as $40 and ranging from design and special details of each style. With over 20 pages under the "thigh-high" tab, customers are sure to find the exact look they imagined or fall in love with a more daring style introduced by Amiclubwear's trendy variety.
From earth tone colors to more fun printed options the perfect pair of boots await you at amiclubwear.com. Be sure to stay in the loop as AMI's thigh-high boots take over popular fashion blogs, social media and top fashion magazines. The long tee and sweater dress look is here to stay, therefore a tall boot is the only way to style that perfect Autumn to Winter look everyone will be wearing this year. Find ease and excitement in navigating through Amiclubwear's 2017 thigh-high boot collection by following this link
https://www.amiclubwear.com/thigh-high-boots.html
To shop all shoes follow this link
https://www.amiclubwear.com/shoes.html