UNISYN VOTING SOLUTIONS OpenElect® Voting System's "Fifth" Complete Voting System Enhancement EAC Certification Since 2012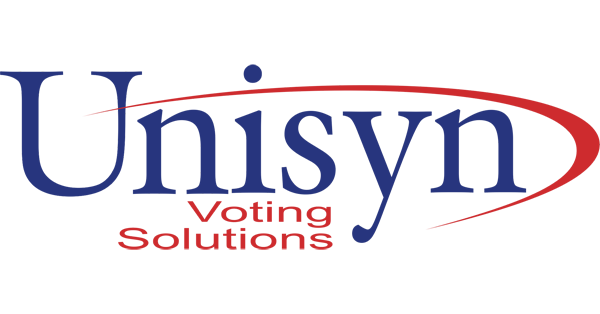 San Diego, CA – October 24, 2017 – Unisyn Voting Solutions, Inc. (Unisyn) has received its "fifth" complete OpenElect® voting system enhancements Election Assistance Commission (EAC) certification since 2012. As the leader in technology among the voting system providers, Unisyn again places its stamp on the leader board.
"The OpenElect® suite of products is unmatched for its security and auditability while providing our customers with unprecedented flexibility, reliability and affordability", stated Jeff Johnson, President of Unisyn.
Some of the new features of the Unisyn OpenElect® Version 2.0 suite of products include:
Risk Limiting Audits
Electronic Remake, Duplication and Write-in analysis and Reporting
Mobile device navigation and integration
Visually Impaired voter features unique to the voting industry
Scalable solutions that fit the budget of any jurisdiction
To understand why more counties are choosing the Unisyn solutions and to receive more information about these new features and our complete election systems and products offerings, please visit our website at
https://unisynvoting.com
or contact the Unisyn Representative in your area. Our website's link to the Unisyn Representatives is at
https://unisynvoting.com/partners
.
About Unisyn Voting Solutions, Inc.
Unisyn Voting Solutions, Inc. is dedicated to helping government institutions and private entities optimize their election programs and provide best-in-class service. Our innovative approach enables us to deliver election systems and products that are secure, auditable, flexible, and provide transparency. Unisyn's OpenElect® suite of products have been certified to the 2005 Voluntary Voting System Guidelines (VVSG) Certification from the Help America Vote Act (HAVA) guidelines as set forth by the U. S. Election Assistance Commission for a digital optical scan voting system, and they are built on a Java and hardened Linux platform. Unisyn makes code available for review by trusted election officials as part of a procurement process. As a wholly-owned subsidiary of International Lottery & Totalizator Systems, Inc., Unisyn also designed the InkaVote Plus precinct ballot counter (PBC) which is currently used in Los Angeles County, California.
Email Unisyn Voting Solutions, Inc.