Donny Shimamoto to Teach Accountants How to be Entrepreneurs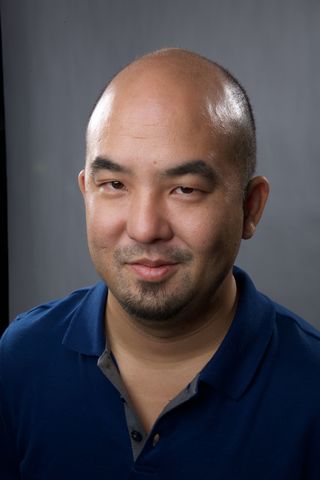 Donny Shimamoto will be the featured presenter for an Avalara sponsored webinar,
The Strategic Shift to Accounting Entrepreneur
. Attendees will learn how to stay head of globalization changes, and make the shift from accounting technician to accounting entrepreneur. Donny will address the mindset shift that accountants need to make to transform a practice, and how by returning to the roots of the accounting profession they can begin the transformation to accounting entrepreneur. The session will be held on November 6th at 9am Pacific time and is eligible for one CPE credit.
Alison Paisley, Sr. Manager of ACP Marketing at Avalara, explained the long-standing relationship with Donny as a presenter for the company's educational initiatives, "Avalara was involved in the first event.
We were impressed at the valuable content presented in a high-value format. Attendees told us they thoroughly enjoyed the hands-on explanation of our cloud-based sales tax software. 
One CPA even called a client after the Avalara demo to talk about his client company's process for compliance with multi-state sales tax rules. Now that's a win/win."
Donny
is the immediate past chairman of the AICPA's Information Management & Technology Assurance Executive Committee, and former member of its Governing Council and Assurance Services Executive Committee, and an honoree of multiple industry awards. He has worked on several international collaborations between the AICPA and CIMA related to business intelligence and is also a frequent speaker on how management accountants can help add-value to their organizations via CGMA webcasts.
Donny has been recognized as a Top Thought Leader in Public Accounting by CPA Practice Advisor from 2012 to 2017, and one of the Top 100 Most Influential People by Accounting Today in 2013, 2014, and 2017. He received the 2009-2010 President's Award from the Hawaii Society of CPAs; was named to CPA Technology Advisor's 40 Under 40 list in 2007, 2009 and 2014; was named a Hawaii Top High Tech Leader in 2004; and was recently awarded an AICPA Standing Ovation Award in Information Management and Technology Assurance.
About Donny Shimamoto
Donny C. Shimamoto, CPA.CITP, CGMA, is the founder and managing director of IntrapriseTechKnowlogies LLC, an advisory-focused CPA firm specializing in organizational development and technology management for small businesses, middle market organizations, and nonprofits. Donny (@DonnyITK) is a recognized thought leader and educator in the fields of accounting technology, IT risk management, organizational development, and performance management fields; his dedication to helping accountants and organizations strategically innovate while proactively managing their business and technical risk is paramount. He is the recipient of numerous industry awards and can be seen across the U.S. educating audiences year after year. For more information, visit
http://www.donnyitk.com/
where you can find Donny inspiring the next generation of business professionals in his personal blog on leadership, business, IT and his life as a CPA.
About IntrapriseTechKnowlogies
IntrapriseTechKnowlogies LLC (ITK) is an advisory-focused CPA firm, focused on organizational development and business process transformation for accounting firms, nonprofits, and other businesses that are innovative and think BIG. ITK formulated the
Intraprise Blueprints® methodology
and Intraprise Architecture® consulting methodology that optimizes an IT strategy to support an organization's business strategy. ITK is a combined management consulting firm and systems integrator which results in expertise to right-size enterprise processes and leverage cost-effective technologies that enable organizations to gain a competitive advantage.
ITK is focused on providing executive-level technology management, enterprise architecture, business performance management, information architecture and management, technology risk management, and operations optimization consulting services.
Visit
http://www.intraprise.us/
for more information. ###
Email IntrapriseTechKnowlogies, LLC