RumbleOn Aims to Give Back to Everyday Heroes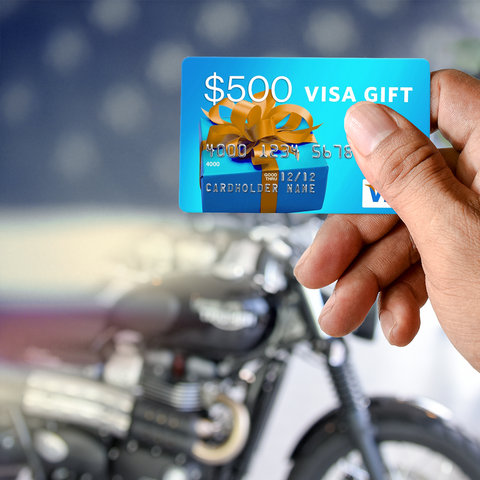 November 20, 2017 - Charlotte, NC — Online motorcycle retailer RumbleOn has launched a campaign to celebrate the everyday heroism exhibited by all military, police, fire, and emergency medical technician (EMT) personnel.
With their purchase of any RumbleOn motorcycle, all military and first responder personnel will receive a $500 Visa Gift Card, a box of free RumbleOn merchandise, and a personal, handwritten card extended from all RumbleOn employees to thank them for their service. With
this campaign
, RumbleOn aims to acknowledge and celebrate the everyday heroes who put their lives on the line, and to honor the selflessness these people exhibit day-to-day.
"RumbleOn is dedicated to serving our customers, but we want to make sure that we give a proper thank you to our American heroes," said RumbleOn Founder and CEO Marshall Chesrown. "Originally, the idea was a 4th of July promotion, but we loved it so much that we decided to make it a full-time thing."
"We are excited and honored to give back to our Military, Veterans, Police Officers, Firemen and First Responders," Chesrown continued. "This campaign is a way for us to show the gratitude we all feel and to extend our sincere thanks."
There is no limit set regarding the price of the motorcycle purchased, and, to receive their gift, all eligible customers need only provide documentation of their prior or current service. All active and veteran members of military, police, fire rescue, and EMT personnel are eligible. This campaign is set to continue indefinitely.
About RumbleOn
RumbleOn provides a unique online marketplace solution for the acquisition and distribution of recreational vehicles. The RumbleOn platform allows consumers and dealers to buy, sell, list, and auction recreational vehicles online. RumbleOn provides the only real liquidity source and access to what is expected to be the largest virtual inventory on the planet. RumbleOn.com is a fun and easy-to-use website and mobile app with market leading technology and transparency. RumbleOn is currently publicly traded on the NASDAQ under the symbol RMBL. For more information please contact
press@rumbleon.com
.