Girard Bengali, APC & Wigdor, LLP Sue Uber Technologies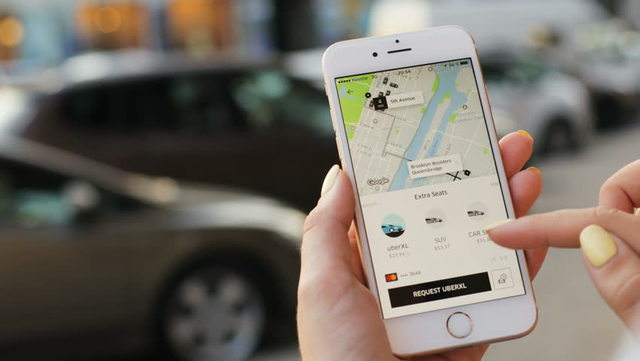 Los Angeles, California, November 21, 2017 - On behalf of their client, Jane Doe, Robert J. Girard II and Omar Bengali, Partners at Girard Bengali, APC and Jeanne M. Christensen, Partner at Wigdor LLP, filed a lawsuit against Uber Technologies, Inc in California Superior Court. The lawsuit alleges that Ms. Doe was raped and sexually assaulted by her Uber driver, Iosefo Auvaa, during an Uber ride in Long Beach, California on November 11, 2016. (BC683524)
The lawsuit alleges that Ms. Doe utilized her Uber app to hail a ride believing it was the "safe choice" after a night out with her friends. Unfortunately, despite Uber's frequent proclamations of safety, the lawsuit alleges that Ms. Doe was horrified to learn that Uber's representations were completely false and placed her in serious danger.
"Uber's motto of 'profits over safety' has been at work at Uber for years", says founding partner, Robert J. Girard II. "Unfortunately, the model of 'profits over safety' is also responsible for the tragedy at the center of this litigation."
The lawsuit further alleges that shortly after Auvaa was booked, Ms. Doe discovered that he had been previously charged for committing violent crimes. Specifically, as alleged in the complaint, in October of 2006, Auvaa was charged with two counts, including "Annoying or molesting a child under 18" as well as "Domestic battery." Separately, in or around December 2009, a California court had granted a temporary restraining order against Auvaa in connection with allegations of sexual abuse of a minor family member. The lawsuit alleges that despite this background, and as a result of Uber's "inadequate and careless background checking process", Uber improperly permitted Auvaa to carry passengers for Uber.
"Despite his documented troubling background, Uber allowed Auvaa to transport passengers, including Ms. Doe, for a fee paid to Uber," says a joint statement released by Girard Bengali, APC and Wigdor, LLP. "We are confident that a jury will hold Uber accountable for this horrific and senseless violence. Uber must take immediate action to prevent another tragedy like this from happening again."
The lawsuit alleges causes of action against Uber for Negligence, Negligent Hiring, Negligent Supervision, And Negligent Retention, Fraud, Battery, Assault, and Intentional Infliction of Emotional Distress. It seeks a declaratory judgment, monetary damages, punitive damages, and attorneys' fees. The lawsuit also seeks specific injunctive relief requiring Uber to implement policies and procedures to better protect it passengers.
ABOUT GIRARD BENGALI, APC
Girard Bengali, APC, is a firm dedicated to protecting victims. The firm specializes in securities and employment litigation and arbitration, including FINRA arbitration. Girard Bengali represents institutional and individual investors, along with financial professionals, in securities litigation in both state and federal courts, as well as in securities arbitrations before FINRA and other forums. The firm has a growing practice representing victims of elder financial abuse, and investigates and pursues claims involving a broad range of financial and investment products, such as stocks, bonds, options, exchange-traded funds (ETFs), private placements, mutual funds, hedge funds, variable annuities, derivatives, and commodities. In addition, the firm represents individuals and small to mid-size companies in employment and business disputes.
Girard Bengali is committed to obtaining justice for all victims, including victims of financial fraud and abuse and corporate greed and malfeasance. Girard Bengali vigorously pursues the compensation wronged investors and employees deserve.
ABOUT ROBERT GIRARD II
Robert J. Girard II, a founding partner of Girard Bengali, APC, has more than 16 years of experience in the areas of securities litigation, securities arbitration and employment disputes. He represents clients in Los Angeles, California, and throughout the state.
Mr. Girard advocates for institutional and individual investors in their legal disputes. He has recovered millions of dollars on behalf of his clients from the biggest Wall Street brokerages. He also represents securities professionals in their employment disputes with broker-dealer firms. His representative matters have included wrongful termination cases, unfair business practices claims and FINRA regulatory matters. In one case, Mr. Girard secured a $3.7 million arbitration award against a FINRA member in California on behalf of individual brokers.
Before law school, Mr. Girard first completed his undergraduate education at the University of Maryland, College Park, in 1996. He then went on to attend the Seton Hall University School of Law, from where he graduated cum laude with his Juris Doctor in 2001. He was admitted to practice law in California in 2001. Following law school, Mr. Girard worked at two major law firms in Los Angeles, specializing in securities arbitration and litigation. His skill and determination have allowed him to build a reputation as a dedicated and fierce representative of his clients' interests.
From 2015 through 2017, Mr. Girard has been named to the Southern California Super Lawyers list, and for three consecutive years (2012-2014), he was selected to the Southern California Rising Stars list by Super Lawyers Magazine, a designation earned by less than 2.5% of attorneys under the age of forty.
Dedicated to his profession, Mr. Girard is actively involved in multiple legal organizations. His memberships include the Los Angeles County Bar Association, the Italian American Lawyers Association of Los Angeles, the Beverly Hills Bar Association and the National Association of Independent Brokers-Dealers, Inc.
ABOUT OMAR BENGALI
Omar H. Bengali is a Founding Partner of Girard Bengali. Mr. Bengali's primary practice areas include labor and employment litigation and securities arbitration. Mr. Bengali began his career representing a wide array of companies in state and federal court. Having founded Girard Bengali, he now specializes in representing executives, employees and small to mid-size companies with all aspects of employment law.
Mr. Bengali litigates all types of employment-related claims and regularly represents employees and executives with claims involving wrongful termination, wage and hour violations, retaliation and discrimination, both inside and outside of the securities industry. Mr. Bengali places particular focus on claims brought by female employees and executives who have been discriminated against on the basis of pregnancy, sexually harassed at work or denied equal pay. Mr. Bengali's employment practice extends into the securities arena, including the representation of financial professionals against broker-dealer firms in FINRA arbitrations, as well as successfully counseling clients through FINRA regulatory and enforcement inquiries.
In 2016 and 2017, Mr. Bengali was selected to the Southern California Rising Stars list by Super Lawyers Magazine, a designation earned by less than 2.5% of attorneys under the age of forty.
For more information, please visit
http://girardbengali.com
or call (323) 302-8300.
https://www.facebook.com/girardbengali
https://twitter.com/girardbengali
https://www.linkedin.com/company/girard-bengali-apc
Email Girard Bengali, APC
Attachments