ShopInsuranceCanada.ca Confirms Associate Membership with the Insurance Brokers Association of Hamilton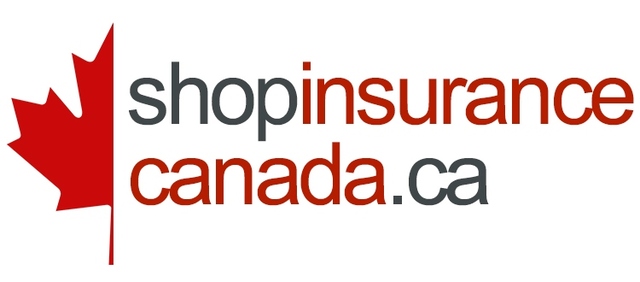 November 23, 2017 - ShopInsuranceCanada.ca has been named as a new associate member of the
Insurance Brokers Association of Hamilton (IBAH)
. The company is now recognized by IBAH as a trusted company operating within the insurance industry in the Hamilton region.
A subsidiary of RDA Insurance, ShopInsuranceCanada.ca is an online company that connects customers and brokers. It supplies a leading online quote engine that allows customers to find the best deals from over 30 of Canada's leading auto insurance, home insurance, and travel insurance providers.
The company, uniquely, does not represent a single insurance provider. This allows its advisors to be completely impartial and to work with the customers best interests in mind. ShopInsuranceCanada.ca says it is committed to representing customers and finding the very best policy at the most affordable price.
As a new member, the company said it is proud to be recognized by IBAH and is dedicated to bringing the best quality insurance services to customers in Hamilton.
The Insurance Brokers Association of Hamilton is a leading industry outlet that gives brokers and insurers a central hub to find information, seminars, education, and other resources. IBAH is committed to helping to further the industry and increase business potential for members.
"The Insurance Brokers Association of Hamilton is an organization which brings together like-minded brokers and their industry colleagues. The IBAH prides itself in providing networking opportunities within the insurance industry, ongoing educational seminars, as well as actively supporting charities within the community. We are advocates for our members and our branding speaks for itself. We are Insurance Brokers, and for this, I am very proud to be the current President of the Insurance Brokers Association of Hamilton." - Ashley Manti, C.A.I.B. (Hon.) | Pearson Dunn Insurance
ShopInsuranceCanada.ca Expansion
The last 12 months have been busy for ShopInsuranceCanada.ca. The company became a member of the
Angus Chamber of Commerce.
By joining the Angus & Area Chamber of Commerce, Shop Insurance Canada can now connect with the business community and network with other organizations.
In February, the company
announced its membership
with the Vaughan Chamber of Commerce.
RDA Insurance and Shop Insurance Canada were recently recipients of a
CSIO award
as a Technology Leader. Each year, the
CSIO announces its Technology Leaders
. These are insurance companies and outlets that have achieved a score of 100% on the CSIO
Technology Scorecard
.
About Shop Insurance Canada
Shop Insurance Canada is a Toronto based company that specializes in delivering the best auto insurance products to customers around Ontario and Canada. The online quoting tool uses an engine that is easy to use and accurate enough to deliver the best auto insurance quotes from over 25 of Canada's leading providers. Shop Insurance Canada also offers expert advice on the auto insurance industry, as well as guides and news to help customers find the best deal possible.
Shop Insurance Canada works hard to bring all the latest insurance news to customers. We believe that understanding the industry starts with knowing what is happening day to day. Our customers and readers are hugely important to us, and we want them to get the best deals by being involved in the industry. If you have any interesting insurance topics or stories, let us know and we will be happy to consider it and write it up.
Perhaps you have a funny story about your premium evaluations, or maybe a genuine worry about the state of insurance in Canada. Shop Insurance Canada wants your voice and story to be heard, so get in touch with us via our official contact page.
Shop Insurance Canada
2110 - 18 Harrison Garden Blvd
North York, Ontario
M2N 7J7
Canada
(416) 543-9959
Email Shop Insurance Canada