Local Shed Company Boosting Online Presence in NW PA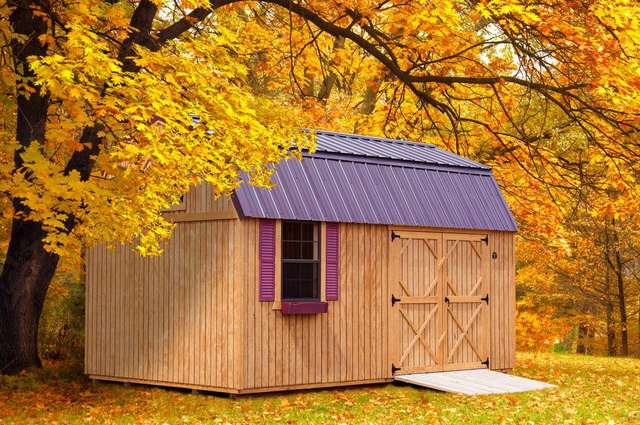 Hadley PA hardly makes it to mentions of Top 10 places to buy
Storage Shed
in Pennsylvania. But A local Mennonite owned Shed company is about to change that. Goldstar
Buildings
is in the process of getting their online presence modernized. The Company Hired E-impact Marketing who are experts in niche Shed Marketing
. E-impact Marketing
who has Clients nationally took on Goldstar Buildings As Client and is planning to take the companies marketing to a new level. Goldstars website already has already had a makeover and the Company's Social media platforms Setup.
Gold Star Buildings was originally founded by David Stutzman in 2010 with the hope of providing Storage Buildings and
Garages
to the communities need for space. The business was being managed By A Mennonite family.
In 2010 David Stutzman founded Gold Star Buildings. Later the business was managed and eventually purchased by a Mennonite family, Mose Troyer along with his son. The family believes in running the company with their faith values and God's kingdom.
Growing up with Mennonite faith it was important to for Goldstar to be careful with how their marketing is done, The owners have a strict belief in honest and always encouraging transparency with their customers. This has meant that they had to be very selective with choosing a Marketing agency. The owners feel confident about Eimpact marketing based in Lancaster PA. the also faith driven agency has been making waves in the shed builders industry. Within a short period of the company's existence, they have acquired over twenty companies as clients. Most in the shed industry. What attracted these national companies is not only the proven Marketing strategies by impact marketing but also their unique Marketing approach to Faith valued principles
In a sneak peek of what the company will be expecting as part of their marketing strategy included transforming their website as an educational tool for their growing list of customers, the company insisted on informing their customers as much as possible before they hit that buy button. - the company will also be getting a new social media interactive presence so they can effectively communicate deals and announcements with customers. Search Engine Optimization and many other services.