Assessing the B.C. Home Insurance Market with Shop Insurance Canada and Square One Insurance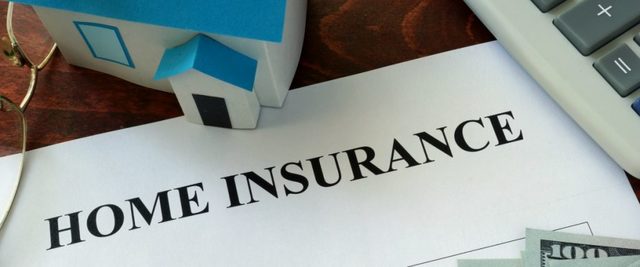 The insurance market in
British Columbia
is arguably in turmoil. House prices in Vancouver are excessively high and customers are increasingly squeezed in terms of finance. As the uncertain housing market continues, more homes in the province are at risk from increased threat of cat event.
This year's wild fire season was the worst on record in British Columbia, putting pressure on
home insurance
providers. While the home insurance market faces problems, the auto insurance market in B.C. is close to collapse. The Insurance Corporation of British Columbia (ICBC) is in financial crisis and would need to raise premiums by 30% to break even.
Shop Insurance Canada spoke to
Square One Insurance
, a B.C.-based company that specializes in
home insurance
solutions. The company has built a strong reputation in British Columbia for its dynamic coverage, affordability, and flexibility.
Square One Insurance Services is a specialist home insurance provider. Can you tell us a bit about your coverage, especially the "pay what you need" model the company uses. Does this allow customers to pay per month without a contract?
"Square One offers a comprehensive policy that differs from the traditional, packaged policy type offered by most other providers. If customers want to insure their personal and specialty property, like bicycles, jewellery, or fine arts, they can choose their coverage limit. However, if they don't own some specialty property they can choose to not insure it, meaning a customer only pays for the coverage they need. Most other providers automatically include coverage for specialty property which forces the customer to insure property they may not actually own.
Square One customers can choose to pay monthly (interest-free) or annually and cancel at any time. In some cases, there is a minimum retained premium of $50 applied to the policy, which means Square One must earn at least $50 before cancellation. If a customer chooses to cancel before they've paid $50 in premiums, they simply pay the difference."
Flood insurance is a hot topic issue, does Square One Insurance Services have flood coverage in its home insurance policies?
"Yes. In Canada, most Square One policies automatically include Inland Flood coverage. Based on flood maps, there are a small portion of properties that aren't eligible for flood coverage."
Home insurance providers have struggled to keep pace with escalating wild fire activity. Last year the Fort McMurray blaze in Alberta was Canada's biggest ever insurance loss and affected most companies financial results at the close of the year.
While the 2017 wild fire season in British Columbia did not have a Fort McMurray, it was a record breaking summer.
British Columbia was hit by record wild fires this year, both in terms of frequency and severity. As a home insurance specialist, how did Square One cope with what must have been a busy summer?
"Communicating and being readily available to customers affected by the wildfires was paramount. We took a proactive approach as our online system automatically opened claims for customers residing in the affected areas. During evacuation and immediate recovery, customers shouldn't have to worry about contacting their insurance provider. By initiating the conversation, those who needed to submit a claim could do so more easily and they were able to focus on their immediate situation. We also created several articles about what residents can expect to experience during the evacuation and recovery processes. Those articles (linked below) included information on important next steps, timelines, what their home insurance provider will need to know, etc. Then, the articles were promoted via Facebook and were received very positively by the public."
https://www.squareoneinsurance.com/fort-mcmurray-wildfire
,
https://www.squareoneinsurance.com/bc-wildfire-recovery
,
https://www.squareoneinsurance.com/mass-evacuation-expenses
Do frequent cat events like wild fire put huge strain on a company like yours? How can home insurance providers manage increasing costs from natural disasters and other environmental events?
"Catastrophes like wildfire are large individual events, however we do expect them to happen from time to time, and the likelihood of such catastrophes is considered when setting rates. However, as environmental losses like wildfire and hail evolve over time, it's important for home insurance providers and customers to work together to reduce the frequency and severity of losses. At Square One, we offer a range of collaborative solutions to these problems for our customers. For example, customers at high risk of sewer backup may enjoy lower rates and deductibles if they install a backwater valve on their home's sewer line."
Away from the risk of cat events, home insurance providers in British Columbia are facing another problem, with the Vancouver housing market among the most volatile in Canada. House prices are rising above the rate of average income in the city. The unsustainable pace of house cost has been offset so far by low mortgage rates, but the balance may not last, according to the Bank of Canada.
The rising cost of home ownership can create a bidding environment where investors end up paying far more than the property is worth. When prices stabilize, investors will be left with a home that could be worth less than the original outlay. With house prices outpacing income, there is a concern homeowners will stop seeking home insurance.
B.C., driven by the Vancouver market, is currently experiencing a crisis in the housing market. People are spending too much of their income on accommodation. Efforts are underway to address the issue, but does this kind of market effect Square One as an insurer (if so, in what ways)?
"As accommodation in the Vancouver market becomes more expensive, residents understandably have tighter budgets for monthly expenses like home insurance. Most residents still acknowledge that home insurance is a necessity whether you rent a basement suite or own your own home. That said, customers want to know what they're paying for and Square One's online system and customizable policy lets customers understand what they're paying for and give them confidence that they're spending money on coverage they don't need."
What is the most important thing that customers miss-understand about home insurance and why it is important as a homeowner?
"One of the most common misunderstandings has to do with the cost and benefits of home insurance. Some customers, especially those who own condos or who rent their homes, think that home insurance will be expensive, or that it won't be of much use to them when they suffer a loss. For renters and condo owners, home insurance from Square One can cost less than a daily cup of coffee. That affordable policy can then cover thousands of dollars in damage and temporary accommodations when commonplace losses occur, like a kitchen fire, or water escape from the unit above."
While Square One Insurance is a home insurance specialist, the company is viewing the current problems facing the Insurance Corporation of British Columbia. The province's auto insurance public insurance is under scrutiny following a summer report that showed it is in financial trouble.
Increasing collisions and claims cost has left the ICBC close to ruin. Raising premiums by 30% would result in the company breaking even, but it would also make B.C. the most expensive auto insurance market in Canada. Attorney General David Eby says the previous Liberal government is to blame for taking over a million dollars from ICBC when there was a surplus.
Finally, while it's outside your direct expertise, what do make of the crisis currently gripping the Insurance Corporation of British Columbia?
"Home insurance and auto insurance are different in many ways, but one commonality is that the premiums we collect today must be sufficient to pay our customer's claims tomorrow. ICBC's current challenge is partly due to claims costs that have spiraled out of control, which in turn requires higher premiums in order to ensure those claims can be paid. This situation highlights how important it is for insurance providers and their customers to work together, to find creative ways of managing the cost of claims while still providing affordable, customizable coverage that meets the customer's needs."
Shop Insurance Canada
18 Harrison Garden Blvd
Apt 2110,
North York, ON
M2N 7J7
Canada
(416) 543-9959
Email Shop Insurance Canada