Nebraska Bugeaters FC Launched in Lincoln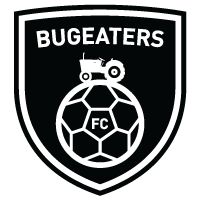 Lincoln, Nebraska – Dec. 12, 2017 - The United Premier Soccer League (UPSL) announced today that a new pro development team will be launched in Lincoln. The team will be called the Nebraska Bugeaters FC who will begin play in the 2018 season. The team pays homage to Nebraska's agricultural history with both name and the use of a tractor on the primary badge.
"Bugeaters was a nickname given to the Nebraskans in the late 19th Century," Jonathan Collura said. "I wanted to pay homage to the state's agricultural history. The tractor on the badge is based on my grandfather's Ford N-Series which he had here in Lincoln."
The Club is founded by Collura, a third generation Nebraskan, and Nebraska native Tim Pendrell.
Collura who graduated the University of Nebraska in 1998, is the founding partner of SAF Capital Partners, a Dallas-based equity company and 1836 Capital, a structured finance and management company. Bugeaters FC is his fourth soccer investment which has included a fifth division English football club, Napa Valley 1839 FC (in the NPSL) and Republic FC Management, an academy and club management company in England. He is currently involved in English football by way of his management company and planned academy partnerships.
"Lincoln has an excellent soccer culture and I wanted to get involved," Collura said. "UPSL will allow us to focus that involvement in the development of talent. I am also excited about the ties that the Bugeaters will have to some of my partner clubs in England to further this development."
Pendrell, a graduate of the University of Nebraska and New York University, will serve as the team's General Manager.
"We have plans to expand Bugeaters FC to include a women's team and ultimately set up an academy," Pendrell said. "Our goal is to help take Lincoln's soccer culture to the next level and tie in to the local community."
Nebraska will be playing in a conference to be finalized but expected to include multiple teams in the Great Plains. Collura and Pendrell are finalizing a stadium deal to be announced soon.
The group will be identifying a Head Coach soon. Any potential candidates are welcome to contact the club. Information on try outs will also be posted soon to the club's website.
The Bugeaters' website (
www.bugeatersfc.com
) will soon have information on tickets and partner packages.
Contact: Tim Pendrell
Direct: 402-707-4568
Email:
tim@bugeatersfc.com
www.bugeatersfc.com
www.facebook.com/bugeatersfc
www.twitter.com/bugeatersfc
www.instagram.com/bugeatersfc
About Nebraska Bugeaters FC
Nebraska Bugeaters FC is an American soccer club based in Lincoln, Nebraska, and is a member of the United Premier Soccer League (UPSL). Nebraska Bugeaters FC play in the UPSL's Pro Premier Division.
Founded in 2017, Nebraska Bugeaters FC are members of the UPSL, the U.S. Soccer Federation (USSF) and the United States Adult Soccer Association (USASA).
About UPSL
The UPSL was formed in 2011 and currently includes more than 100 teams in two divisions in Arizona, California, Colorado, Florida, Georgia, Idaho, Illinois, Iowa, Massachusetts, Michigan, Nebraska, Nevada, New Hampshire, New Jersey, New York, North Carolina, Ohio, Rhode Island, South Carolina, Texas, Utah, Virginia and Wisconsin. Each UPSL team is individually owned and operated.
Email Nebraska Bugeaters FC