Close Reach Consulting Expands to Orlando Florida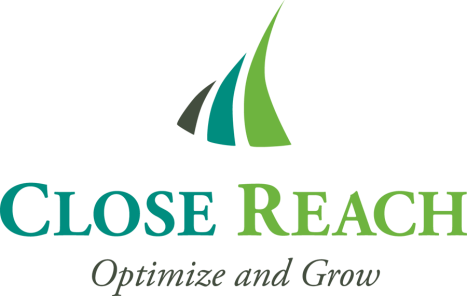 Close Reach Consulting, a management consulting firm for mid-market businesses, has established operations in Orlando Florida.
Based in Atlanta, the firm was founded in 2012 by Dan E. King, with the belief that every organization has the potential to deliver exceptional financial results when performance barriers and inefficiencies are honestly addressed.
King, author of the book
The Scorecard Solution
…Measure what Matters to Drive Sustainable Growth, helped grow a consumer services company over 700% in six years. With his help, the business made the Inc.
Fastest Growing Companies
list 4 out of 6 years. That experience helped King appreciate what is required to achieve growth initiatives over multiple years.
Through his book and Close Reach Consulting, King helps executives who desire sustained growth to adopt a proven approach. Not a "quick fix" that fades away. He does this with a singular focus on revenue acceleration,
helping business leaders
identify and remove the obstacles to high performance.
"Our passion is to create vibrant, win-oriented business environments in which everyone understands the mission," says King. "Most organizations try to do too much. All of the fragmented activity confuses people and wastes time and money. We challenge the status quo, help clear out the clutter and unleash the potential within the business to over-achieve the growth plan. Our methodology and high-performance tools connect the dots between the vision and results, shortening the distance to the target."
Orlando was chosen as the site for the next Close Reach Consulting location due to its strong business climate and proximity to other major cities in Florida. From Orlando, the firm can easily service clients in Tampa, Jacksonville and Miami.
"Close Reach Consulting intends to become the preeminent boutique consulting firm for mid-market companies in the Southeast," adds King.
Learn More
Contact Dan E. King at
www.closereachconsulting.com
to learn more about how Close Reach Consulting can help your company grow revenue and create a high-performance culture.
Email Close Reach Consulting