Dr. Wright Named Newest Fellow in the American College of Phlebology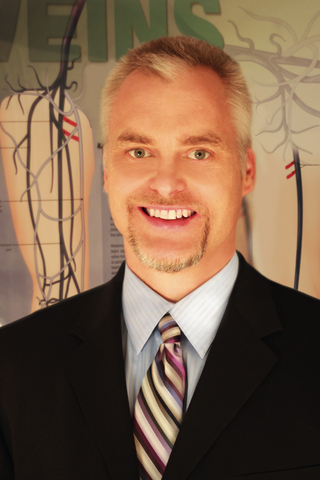 We are proud to announce that our own Dr. Thomas Wright has been awarded a fellowship with the American College of Phlebology (ACP). This title is not conferred lightly, as fellowship is one of the highest honors one can receive from a professional society such as the ACP. In such a highly competitive profession that already demands so much from its practitioners, this accomplishment is worth celebrating.
The American College of Phlebology
- Phlebology is the study of the venous and lymphatic diseases, including their causes, prevention, and treatment. The American College of Phlebology is a professional society for vein doctors that works together to lead the field, pioneering new techniques and studies while sharing its finding with its members. It also offers trainings to help its members further improve their craft. Working together, its members have created and upheld standards of care for vein treatments. Dr. Wright has been part of the ACP for years, reaching the status of premier active member, before receiving this distinction of fellow.
Recognized Virtues and Accomplishments
- When considering who becomes a fellow, colleges look at a wealth of different factors. When choosing Dr. Wright, they took into account his qualities not just as a doctor, but as a human being. His dedication was evident through his level of commitment to both his field and his patients. His kindness shone through his volunteer efforts, and his leadership within the ACP proved him to be dependable and selfless.
Of course, it is not just attributes, but actions which have garnered Dr. Wright this distinction. He has written, reviewed, and published in scholarly journals. He has practiced his craft for many years, earning a wealth of experience in the world of phlebology. Finally, his research on venous disease applied his intellect, skill, and creativity to the field, resulting in new discoveries that benefit vein doctors and patients today.
Fellowship as Credentials
- Receiving a fellowship demonstrates that Dr. Wright is among the leading vein experts in the profession. His dedication to his field is second to none and if anyone can answer a vein question, it's him.
Naturally, this accolade is not changing Dr. Wright's commitment to his patients. His devotion to patient care, which helped him earn his ACP fellowship remains as strong as ever. If there's anyone you can trust as your vein doctor, it's Dr. Wright-so call his clinic at 636-614-1655 to set up your appointment.
Email Laser Lipo and Veins Medical Center