WordPress Maintenance & Support Service Launched for Individuals, Businesses and Agencies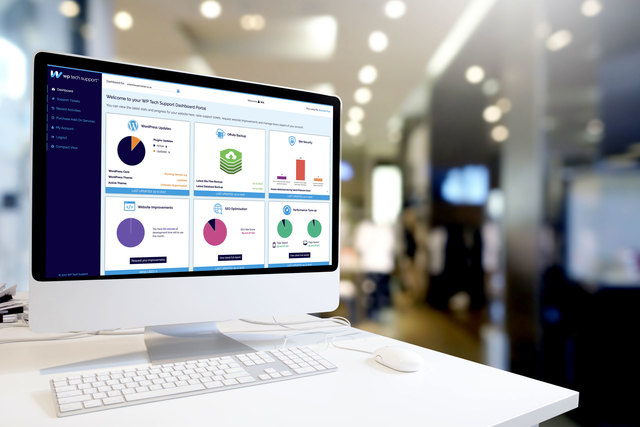 WP Tech Support's Managing Director Dave Macdonald set up the service to protect and maintain WordPress websites for his own web design agency clients.
He commented, "The feedback we received from clients was extremely positive, we put a lot of time into getting this right. We knew this was a big pain point for WordPress owners and agencies and so decided to launch this as a stand-alone business. Transparency and value-for-money are paramount and as such WP Tech Support is an online platform giving full visibility of all actions and reports along with direct contact with our team of experts."
WP Tech Support's customers can access a secure client portal where they are able to view reports, activity and can connect with real WordPress experts. As part of the service, all sites are reviewed manually and given a WordPress health check.
Mr Macdonald added, "Having worked with WordPress websites for many years I know the pain points of maintaining and protecting sites from intrusion and hacking. This is the primary reason we offer far more than just updates, fixing plug-in compatibility issues and backups. Our customers get access to our team of experts who manually review sites for performance and security issues."
One feature of WP Tech Support that sets it apart from other similar services is the inclusion of development minutes in their Pro and Business plans. Customers in these plans can call on in-house experts for development time to help with any small on-going improvements required.
WordPress has become one of the cornerstone products of the modern web with an estimated 25% of sites on the Internet powered by the CMS. It is often the default content management system for many agencies, freelancers and individuals when designing and building websites. However, maintenance and on-going support is often seen as a hassle or ignored altogether leaving sites vulnerable to attack.
Commenting on the importance of maintaining WordPress, Mr Macdonald said, "WordPress' popularity has lead to it being the target of hackers and spammers making it more critical than ever before to stay on top of website security. Any online business should be taking steps to protect their site yet many don't. The cost and time required have created a gap that hackers can exploit. WP Tech Support has been designed and priced to fill this gap and remove the pain of WordPress security and maintenance."
With price plans from just $45 per month, WP Tech Support has been set up to offer personal service at an accessible price point for businesses and individuals. Leaning on Mr Macdonald's industry experience, there is also a white label solution for agencies and freelance website designers to ensure hacked client sites and performance issues are a thing of the past.
Details of the services included within the maintenance and support plans can be found on their new website,
https://wp-techsupport.com