Pembroke Instruments Releases New SWIR Camera With Expanded Low Light Sensitivity and Ultra-Fast Gating Speeds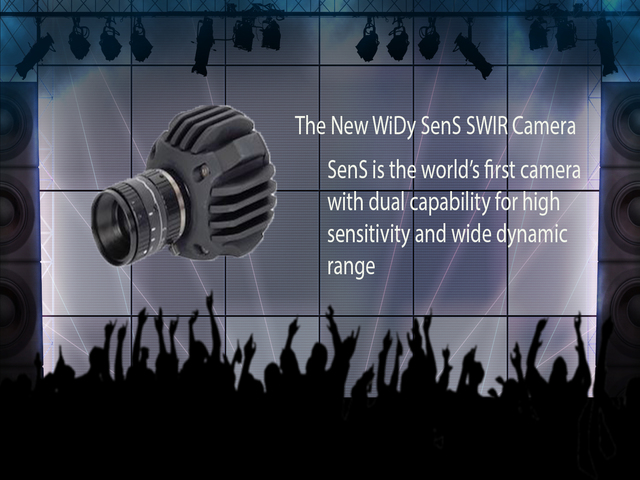 Pembroke Instruments announces the release of the SenS Short Wave Infrared (SWIR) camera. The SenS employs a new and patented InGaAs sensor (640X512, 15 um pixel pitch) that can be set to operate in three modes of operation: 1) linear response mode for low light imaging 2) Log response mode when intrascene dynamic range is very high 3) Fast gating mode when image acquisition must have a time window < 200 nsec. The range of supported SWIR light level ranges is without precedent and SenS solves the problem of having to make compromises for image acquisition when light levels change and gating requirements are important.
The SWIR (Short Wave InfraRed ) spectral region has evolved to become critical for many industrial, scientific, remote sensing, and surveillance applications including:
SWIR Remote Sensing
SWIR Microscopy
SWIR Surveillance and Target Identification
SWIR Laser Tracking
Reflective and Hyperspectral SWIR Imaging
Defect detection in industrial products by SWIR Imaging
According to Dr. Leslie M. Tack, Chief Technical Officer at Pembroke Instruments, "Our SWIR imaging customers are very excited about the SenS because it will expand their capabilities to include very low light imaging and fast gating without any loss in the standard wide dynamic range performance. It will be like have three cameras in one compact device".
Key features of the SenS SWIR camera include:
Three separate modes of operation to obtain peak imaging performance:
Linear mode with multiple gain settings (low light condition)
Log response mode (high intrascene dynamic range)
Gating mode (< 100 nsec exposure, <30 nsec rise time, high shutter efficiency)
Up to 250 fps full frame
Standard TE cooled for high stability
640X512 pixel, 15 um pixel pitch, InGaAs sensor
USB3 or Cameralink
Small footprint and rugged</li>
Email Pembroke Instruments
Attachments