ILN announces new member firm in Luxembourg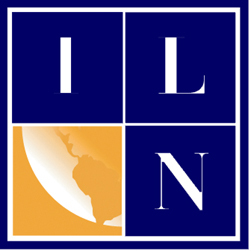 New York, February 6, 2018 – The International Lawyers Network is pleased to announce it has welcomed a new member firm, Bouchoms & Braesch, in Luxembourg.
Bouchoms & Braesch is an independent law firm serving business clientele such as private organisations, family businesses and public entities.
Bouchoms & Braesch was created by two lawyers with more than 10 years' experience working at renowned law firms and financial institutions. The members of Bouchoms & Braesch sought to create their own firm with personalized services for its valued clients.
Bouchoms & Braesch offers a full range of services to its clients. These services include a.o. corporate law, corporate housekeeping, corporate finance, mergers and acquisitions, corporate governance, national and international tax law, collective procedures and liquidation of regulated and unregulated vehicles and business litigation.
"We are thrilled to welcome our newest firm, Bouchoms & Braesch," said International Lawyers Network Executive Director Alan Griffiths. "With the range of services this Luxembourg firm provides to its local and global clients, we know they will bring a great deal of value to our members and our Network."
For more information about Bouchoms & Braesch, visit the firm's website at
www.bobr.lu
.
About the ILN
The International Lawyers Network facilitates personal relationships among lawyers in mid-sized law firms all over the world, allowing them to confidently operate in a global marketplace while retaining their independence and local expertise. As one of the largest networks of experienced attorneys in the world, the ILN provides a platform for clients to access quality legal professionals worldwide with the cost-effectiveness and personalized service only independent, regional law firms can provide. With 91 high-quality, full-service and specialized law firms and over 5,000 lawyers in 66 countries on six continents, the excellence, demonstrated experience, worldwide presence, and relationships of the International Lawyers Network combine to make this Network one of the leading associations of independent law firms in the world. The ILN: Where lawyers become friends.
Email International Lawyers Network