Waste360 Unveils the Third Annual 40 Under 40 Awards List, Recognizes the Inspiring Next-Generation of Leaders in Waste and Recycling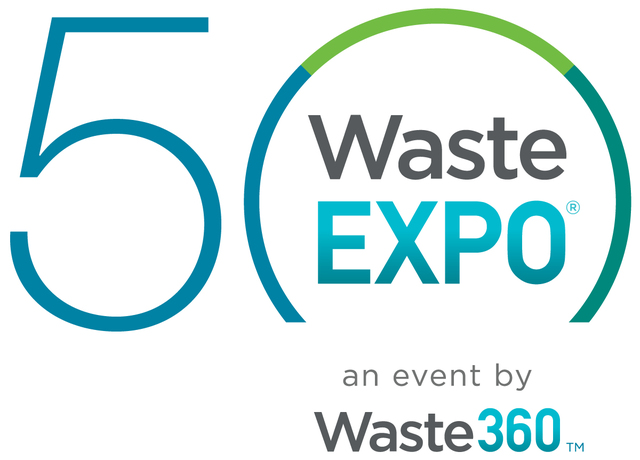 Award winners will be celebrated at WasteExpo in April in Las Vegas
New York, February 12, 2018 –
Waste360
, the leading information, event, commerce and education provider to the solid waste, recycling, organics and sustainable communities, today unveiled the third annual 40 Under 40 awards list. The program recognizes inspiring and innovative professionals under the age of 40 whose work in the waste, recycling and organics industry has made a significant contribution to the industry. The winners are involved in every part of the waste and recycling industry, including haulers, municipalities, composters, recycling professionals, policymakers and product suppliers.
"This year's Waste360 40 Under 40 award winners are doing creative and innovative work that's moving our industry forward. They're shaping our future while keeping a bigger picture perspective of how we all fit into the larger environment," said Mark Hickey, vice president of Waste360. "We received hundreds of impressive nominations-a testament to this industry and the amazing young professionals who are sharing their talents with us. Congratulations to the Waste360 40 Under 40 class of 2018. Keep up the good work. We look forward to celebrating with you at WasteExpo's 50th anniversary event."
The 2018 40 Under 40 award winners (in alphabetical order by winner) include:
Yasi Alemzadeh, Vice President, Customer Success, AMCS Group
Kate Bailey, Policy and Research Director, Eco-Cycle
Priyanka Bakaya, CEO and Founder, Renewlogy
Jason Banks, Director of Sales, National Accounts, Waste Management
Justin Bland, Director of Commercial Waste Zoning, New York City Department of Sanitation
Ryan Buhay, Waste Communications Specialist, ReCollect Systems Inc.
Frankie Contreras, Vice President and Operations Manager, Carolina Recycles, Inc.
John Dannan, Principal, Generate Capital
Anna DeLage, Recycling Market Development, South Carolina Department of Commerce
Jesse Escobar, Recycling Coordinator, University of California, Los Angeles
Erin Renée Fanning, Division Manager, Bridgeton Landfill, LLC
Mike J. Fernandez, Assistant Director, Miami Dade County Department of Solid Waste Management
Krista Marie Fernando, Florida Sales Manager, WCA Waste Corp. of America
Sean Finn, Sustainability Manager, Universal Waste Systems, Inc.
Derick Foster, Environmental Design Project Leader, Rehrig Pacific Company
Loren Franklin, Senior Category Manager, Fuel, Republic Services, Inc.
Michelle Goth, General Manager, Ripple Glass, LLC
Jason Grube, President, Rochester Iron & Metal, Inc.
Benjamin J. Harvey, Vice President, EL Harvey
Brianne Haven, Vice President of Operations, Resource Recycling Systems, Inc. (RRS)
Travis Lee Hitchcock, Regional Vice President, Waste Industries
Sean Michael Jennings, Division Manager, Waste Pro USA, Inc.
Ryan Lawrence Kiscaden, Executive Director, Thermostat Recycling Corporation
Jesse Levin, President, NCM Odor Control
Lucas Mariacher, Zero Waste Coordinator, City of Phoenix
Hamzah Mazari, Senior Analyst, Macquarie Capital (USA) Inc.
Tobin Scott McKnight, PE, BCEE, Department Manager, Jones Edmunds & Associates, Inc.
Mark McLaughlin, Regional Sales Manager, McNeilus Truck and Manufacturing
Johnathon McLaughlin, Executive Vice President, New Way
McKenna Morrigan, Senior Associate, Cascadia Consulting Group
Meg Moynihan, Marketing Program Strategist, Stericycle Environmental Solutions
Matthew Nelson, Vice President of Finance and Investor Relations, Advanced Disposal Services, Inc.
Morgan Olsen Bowerman, Resource Recovery and Sustainability Manager, Wasatch Resource Recovery
Rachel Oster, Owner and Principal at Diversion Strategies; Founder of Women in Solid Waste & Recycling (WISR)
Jason Pratt, Region Controller Canada, Waste Connections, Inc.
Erika-Alexandra Solis, Construction and Demolition Diversion Manager and Recycling Program Manager, Waste Management, Northern California-Nevada
Julia Watsford, Vice President, Corporate Strategy and Market Planning, Wheelabrator Technologies
Abbie Webb, Sustainability Director, Casella Waste Systems, Inc.
Nicole Willett, Director, Public Affairs and Public Sector, Waste Management
Paul Yang, Global Innovation, Tim Hortons
A panel of expert judges from Waste360 evaluated the nominations and consulted with an external advisor to select the finalists and winners.
The winners will be honored during an awards ceremony on Tuesday, April 24 at
WasteExpo
, North America's largest solid waste, recycling and organics industry event, April 23-26, 2018, in Las Vegas. WasteExpo brings the key buyers and decision makers in the waste, recycling and organics industry together, making it the ideal place for Waste360 to recognize these rising stars. For more information and to register to attend WasteExpo, please visit
WasteExpo.com
.
The Waste360 40 Under 40 awards are sponsored by
CP Group
.
For more information on WasteExpo, please visit
WasteExpo.com
or follow WasteExpo on Twitter at
@Waste_Expo
.
About the Waste360 Group
The Waste360 Group harnesses the power of its many properties to serve the solid waste and recycling industry. The industry widely consumes this content in the form of websites, live events, online learning and digital opportunities and more and includes: Waste360.com, WasteExpo, The Global Waste Management Symposium and topical and timely eNewsletters including Waste360 Daily Wire. For more information, visit
www.waste360.com
.
About Informa Exhibitions
With over 200 trade and consumer exhibitions annually, Informa Exhibitions is a global market leader in such end markets as Boating, Beauty, Construction & Real Estate, Life Sciences, Maritime, Health & Nutrition, Agriculture and Pop Culture. Through face to face and digital channels, its transaction-oriented exhibitions enable communities to engage, experience and do business. In doing so, Informa brings together people who want to buy and sell, network, do business and gain inspiration. Industry insight, coupled with an innovative and entrepreneurial approach, provides Informa Exhibitions customers and partners with the opportunity to create business advantage and access markets.
Informa Exhibitions is a division of Informa PLC, a leading business intelligence, academic publishing, knowledge and events business, creating unique content and connectivity for customers all over the world. Informa PLC is listed on the London Stock Exchange and is a member of the FTSE 100.
###