Katrina Boice, Esq. Joins Girard Bengali, APC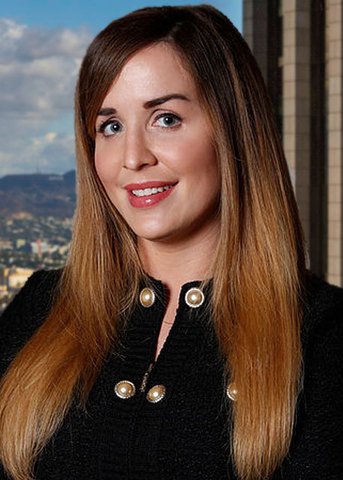 Los Angeles, California, February 13, 2018 - Girard Bengali is honored to announce that Katrina Boice has joined the firm as Of Counsel. Ms. Boice represents clients in securities arbitration matters before the Financial Industry Regulatory Authority (FINRA) and securities litigation in state and federal courts. Ms. Boice brings strong FINRA clout with her to Girard Bengali, having been nominated last year as a public member of the National Arbitration and Mediation Committee (NAMC) of FINRA and elected to be part of the Discovery Task Force Committee (DTFC) of FINRA. Both positions involve advising FINRA on arbitration rules and procedures.
"We are very excited that Katrina has decided to join Girard Bengali," said founding partner Robert J. Girard II. He added, "Katrina's impressive background and credentials in securities arbitration matters make her a tremendous addition to our firm."
Ms. Boice was born and raised in Wyoming. She received a Bachelor of Science degree in Accounting and Finance from the University of Wyoming. She then earned a Juris Doctor from the University of Wyoming College of Law. Before becoming Of Counsel for Girard Bengali, Ms. Boice was an associate and then partner at Aidikoff, Uhl & Bakhtiari, where she honed her skills in securities arbitration matters. Ms. Boice is licensed to practice law in California and Idaho.
ABOUT GIRARD BENGALI, APC
Girard Bengali, APC, is dedicated to protecting those most vulnerable to abuse by unchecked corporate greed. Girard Bengali, APC, aggressively defends the rights of individuals against big business through an integrity-driven approach to litigation and counseling. The Firm specializes in securities and employment litigation and arbitration, including FINRA arbitration.
Girard Bengali, APC, represents investors in litigation against some of the largest broker-dealer firms in the United States. Girard Bengali, APC's lawyers have recovered millions of dollars on behalf of investors from national and regional broker-dealer firms for losses incurred as a result of broker-dealer misconduct, unauthorized trading, unsuitable investment recommendations and proprietary products failures, including violations of securities industry rules and regulations. Girard Bengali, APC, has significant experience and expertise representing the elderly investing population. In a recent July 2017 win, Girard Bengali, APC, secured an award of $1.8 million for an elderly couple who were victims of elder financial abuse at the hands of Wedbush Securities and one of its brokers, with over $1 million of the award representing punitive damages.
The attorneys at Girard Bengali, APC, have significant experience representing individual securities professionals with regard to their employment relationships with FINRA member firms. In addition to assisting brokers with transitions, U-5 reporting, promissory notes and FINRA Enforcement inquiries, the Firm has had great success representing individuals in litigation and arbitration who have been subjected to wrongful discharge, retaliation, gender-motived discrimination, workplace harassment, wage-and-hour violations and related claims.
Girard Bengali, APC's attorneys regularly practice in California and federal courts and represent individuals and emerging and established companies navigating the ever-changing and complex landscape of state and federal employment laws. The Firm's cutting-edge approach to employment law matters is reflected in every facet of its practice, including general advice and counseling, high-stakes litigation, evaluation of executive agreements, financial services and securities industry disputes, and other labor matters.
Girard Bengali, APC, is committed to obtaining justice for its clients and pursuing the compensation wronged investors and employees deserve. For more information, please visit
http://girardbengali.com
or call (323) 302-8300.
ABOUT ROBERT GIRARD II
Robert J. Girard II is a founding partner of Girard Bengali, APC, and has more than 16 years of experience in the areas of securities litigation, arbitration and employment disputes. As a result of his experience, dedication and skill, Mr. Girard has built a reputation as a fierce and effective advocate for his clients. Pragmatic and incisive, Mr. Girard approaches each case with a keen eye toward meeting his clients' needs and exceeding their expectations.
Mr. Girard applies his tenacity to each case, with demonstrated results. Mr. Girard has recovered millions of dollars on behalf of his investor clients from some of the biggest Wall Street brokerages. As part of his success as a trial lawyer, Mr. Girard has extensive experience with claims unique to the securities industry, such as unsuitable recommendations, unauthorized trading and proprietary product failures, and a broad range of financial and investment products, including stocks, bonds, options, exchange-traded funds (ETFs), private placements, mutual funds, hedge funds, variable annuities, derivatives, and commodities.
Before law school, Mr. Girard first completed his undergraduate education at the University of Maryland, College Park, in 1996. He then went on to attend the Seton Hall University School of Law, from where he graduated cum laude with his Juris Doctor in 2001. He was admitted to practice law in California in 2001. Following law school, Mr. Girard worked at two major law firms in Los Angeles, specializing in securities arbitration and litigation. His skill and determination have allowed him to build a reputation as a dedicated and fierce representative of his clients' interests.
From 2015 through 2018, Mr. Girard was named to the Southern California Super Lawyers list, and for three consecutive years (2012-2014), he was selected to the Southern California Rising Stars list by Super Lawyers Magazine, a designation earned by less than 2.5% of attorneys under the age of forty.
Dedicated to his profession, Mr. Girard is actively involved in multiple legal organizations. His memberships include the Public Investors Arbitration Bar Association (PIABA), Consumer Attorneys Association of Los Angeles (CAALA), the American Bar Association and the Italian American Lawyers Association of Los Angeles, among others.
ABOUT OMAR BENGALI
Omar H. Bengali is a Founding Partner of Girard Bengali, APC. Mr. Bengali's primary practice areas include labor and employment litigation and securities arbitration. Mr. Bengali began his career representing a wide array of companies in state and federal court. Having founded Girard Bengali, he now specializes in representing executives, employees and small to mid-size companies with all aspects of employment law.
Mr. Bengali litigates all types of employment-related claims and regularly represents employees and executives with claims involving wrongful termination, wage and hour violations, retaliation and discrimination, both inside and outside of the securities industry. Mr. Bengali places particular focus on claims brought by female employees and executives who have been discriminated against on the basis of pregnancy, sexually harassed at work or denied equal pay. Mr. Bengali's employment practice extends into the securities arena, including the representation of financial professionals against broker-dealer firms in FINRA arbitrations, as well as successfully counseling clients through FINRA regulatory and enforcement inquiries.
From 2016 through 2018, Mr. Bengali has been selected to the Southern California Rising Stars list by Super Lawyers Magazine, a designation earned by less than 2.5% of attorneys under the age of forty.
Email Girard Bengali, APC