Fusion Stone sees Advertising and Innovation as a Winning Combination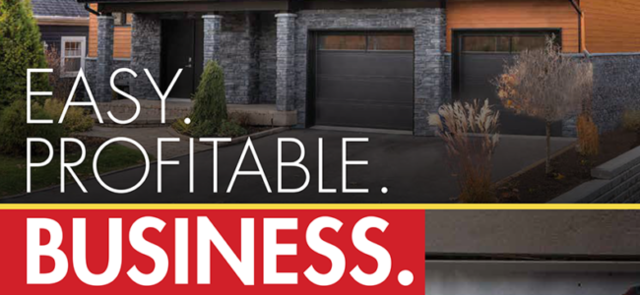 Fusion stone says they are excited to share their
2018 print advertising plans with their community
. They decided on a brief refresher of how they determine how to advertise and to whom it may be worthwhile
"Advertising is one of the best ways to share Fusion Stone with our prospective customers and to remind our current customers why they may have purchased Fusion Stone in the first place. As importantly, we want everyone to remember that we are innovators in what we do and how we think", according to the company's website.
Fusion stone has two customer groups: One is the retail consumer who may be interested in Fusion Stone to enhance the curb appeal of their home or to update and improve the look of a
fireplace
, backsplash or feature wall with a DIY project they can actually do themselves.
The second group is the trade customer. These may be renovators, contractors, builders, and architects. This audience is interested in colour and style options but is also concerned with cost and ease of installation. They want to be assured that they will be able to meet customer expectations and still make a profit.
Fusion stone approach these two customers in different ways. First, is where the company advertise to them. For retail customers, they appeal to those interested in renovation, DIY and décor. In 2018, the company will be advertising in the following publications:
• Canadian Home Trends
• Reno & Décor
• Maison & Demeure
• Les idées de ma maison
Their trade audience is interested in publications that appeal directly to the construction and renovation industry. In 2018, they will be advertising in:
• Renovation Contractor
• Canadian Contractor
• Ontario Home Builder
• Quebec Habitation
• Esquisses
The other way that the company approaches their audiences relates to how they advertise to them. They always endeavour to be different from standard competitor ads thereby setting them apart. They always strive to differentiate their products in meaningful ways.
For 2018, the company said they will be introducing all new print ads for both their consumer and trade audiences.
Retail Consumer Advertising:
Our consumer ad – Homemade Memories – clearly demonstrates that the Fusion Stone system makes installation quick and easy and produces a beautiful result. As importantly, the company wants consumers to understand that a Fusion Stone do-it-yourself- project makes meaningful memories that last a lifetime, according to the company's website.
Trade Adverting:
Fusion stone's trade ad – Easy. Profitable. Business. – speaks directly to key concerns of every contractor or builder. The ad copy reinforces the idea that because installation of Fusion Stone is quick and easy it is a profitable choice that can be confidently returned to time and again.
"We are very excited about our 2018 advertising plans. We believe that our ads continue to reflect our unceasing efforts to deliver Innovation, Quality and Service to all of our customers and prospects", the company said.
Fusion Stone is manufactured by Shouldice Designer Stone that has a rich and proud history of Innovation, Quality and Service. They are an example of the coming together of the beauty, strength, and maintenance free virtues of traditional stone with the ease of installation and affordability of stone veneer.
Fusion Stone is an easy and budget-friendly way to beautifully upgrade your home, inside and out.
Fusion Stone
281227 Shouldice Block Road
Shallow Lake, Ontario
N0H 2K0 CANADA
Telephone: (519) 935-2771 ext.224 or (800) 265-3174
Email:
fusion@shouldice.ca