Gamma Pickleball Announces Release Of New Paddle And Name Change To Razor Paddle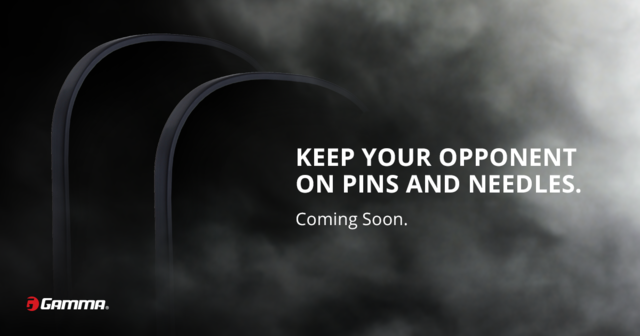 PITTSBURGH – GAMMA Pickleball, under the parent company GAMMA Sports, will release a new blade-style pickleball paddle to its Poly Core line on March 15, 2018 in addition to announcing a name-change to its Razor paddle.
By introducing the Needle into the Sensa Poly Core line, GAMMA will advance into the elongated paddle market. Extending the length of the paddle will enable players to reach shots formerly thought unreachable, and only sacrifices less than an inch of width. Engineered so the weight and the sweet spot exist in the center of the paddle instead of being top-heavy, the Needle will also assist those players looking for balance and control in their play.
"With this paddle, I played for four hours straight in a series of fairly challenging matches, and I was blown away by how great it felt and how well I played with it," one paddle tester commented.
The Sensa Poly Core technology at GAMMA Pickleball provides touch on paddles and enables dink shots to be hit at sharp angles while maintaining control. The textured graphite face on the paddle enhances ball bite, improves ball control and promotes perfect placement on the baseline. In addition, the graphite face also weighs less and contributes to the 7.6 oz weight of the paddle.
"Also the sweet spot felt large, and the texture allowed me to direct spin on the ball more than I've felt with any other paddle," another paddle tester added.
GAMMA Pickleball's Poly Core paddle is proudly made in the U.S.A. at the company's Global Headquarters in Pittsburgh, PA.
In addition to the new paddle, GAMMA Pickleball is also announcing a name change to the Razor paddle in the Sensa Poly Core line. Now, the paddle will be called "RZR" instead of "Razor." The new name is a subtle nod to the legacy of the RZR tennis racquet, which is part of GAMMA Tennis, and will draw more focus to the heritage of the company's overall success.
As a family-owned company with over 45 years of racquet sport experience, GAMMA Sports has utilized its advanced knowledge of composites, plastics and manufacturing techniques to enable the company to create pickleball paddles and balls with materials and methods that few can match.