Venetian Care and Rehabilitation Earns Prestigious Five-Star CMS Rating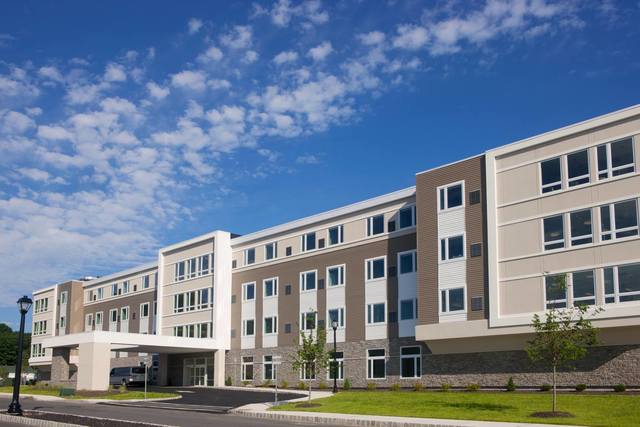 (South Amboy, NJ) March 13, 2018 – Windsor Healthcare Communities is proud to announce that Venetian Care and Rehabilitation Center in South Amboy was awarded the highest possible overall rating of five-stars by The Centers for Medicare & Medicaid Services (CMS).
The ranking is testament to Windsor Healthcare's vision to be a leading provider of post-acute care while delivering quality services to their patients. CMS reviews clinical and quality measurements in both long- and short-term nursing care resident stays, along with staffing measurements and health inspection results from their annual inspections. These rankings then allow consumers to compare information about nursing homes and contain quality of care information on every Medicare and Medicaid-certified nursing home in the country.
"CMS created their Five-Star quality rating system to help consumers and their families compare nursing homes easily and help identify questions for them to ask when making the critical decision in choosing a rehabilitation center where they will get the care they need to return to home safely after a hospital stay or surgical procedure," Christina Fleming, Vice President of Marketing for Windsor Healthcare Communities explained. She added, "A five-star rating is considered to be significantly above-average, and we could not be more proud that Venetian has received such distinguished recognition." Administrator Sally Awad said of the rating, "We always knew we had the heart, now we have the stars."
Joshua Jacobs, Vice President of Windsor Healthcare said, "Medicare Star Ratings are trusted by thousands of consumers when making important healthcare choices, and now many more patients will be able to rely on the 5-Star rated Venetian for their post-hospital care."
About Windsor Healthcare Communities:
A family-owned organization, Windsor Healthcare provides clinically sophisticated post-acute care and rehabilitation, as well as comprehensive nursing care, in nine facilities throughout New Jersey. They take pride in adopting progressive thinking in healthcare models and partnering with the most well regarded medical providers in the state. With leadership experience in the nursing, post-acute, and rehabilitative field of more than 35 years, Windsor Healthcare has the resources and capabilities to provide the highest quality care through a full range of services. With well-trained staff, meticulous attention to detail, and a history of operational excellence, it is no surprise that their facilities are consistently rated among the best in New Jersey. Please visit
www.windsorhealthcare.org
for more information.
###
Email Windsor Healthcare Communities