Thomas Jefferson School of Law Students' Efforts to Change the California State Seal Covered in Kansas City Paper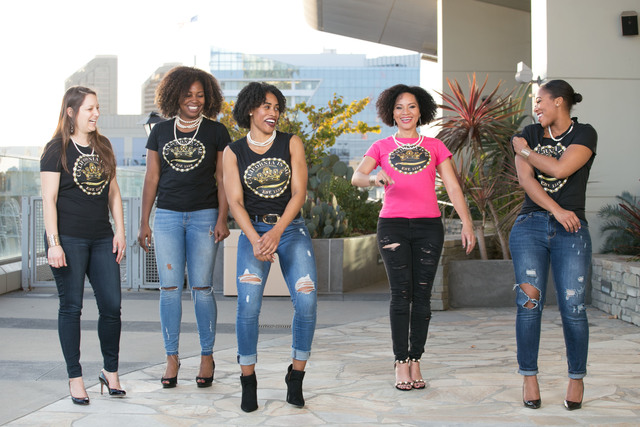 SAN DIEGO, CA, 3/15/18 – The efforts of Tamra Dicus (1L, in pink) and a group of Thomas Jefferson School of Law students to change the California State Seal were covered by The Call, a weekly newspaper in Kansas City, Missouri.
Ms. Dicus, a Kansas City native, began the campaign after learning that the seal was designed by a Confederate soldier. The soldier depicted the figure on the seal as a white woman.
Ms. Discus's research, however, revealed that California was actually named for Queen Calafia, a fictional queen in a Spanish novel around 1500. Calafia, in the novel, is a Black warrior queen who rules over an island populated by Black women.
Ms. Dicus and a group of Thomas Jefferson students started a campaign called California Censored as a platform to petition the state to change its seal. Thomas Jefferson Professor Steve Semeraro notes that Ms. Dicus's efforts are a "breathtaking example" of the impact one person can have on our understanding of history. The article is below.
Email Thomas Jefferson School of Law
Attachments