CoreValue To Host Antwerp Forum on Cloud and Mobile Trends for Business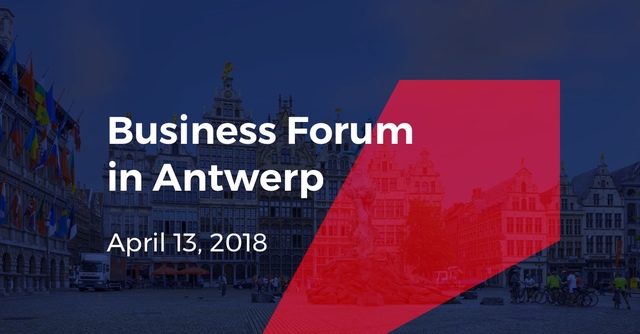 CoreValue will host a session on technology trends in
Cloud
and
Mobile
with the support of our partner Coordinates BVBA at the Crowne Plaza in Antwerp, Belgium on April 13, 2018, from 12:00 p.m. to 3.30 p.m. CET.
Registration
is open. The event is designed to facilitate the exchange of ideas on a range of topics relating to innovation in cloud and mobile technologies. The session will also cover proven best practices of nearshore software development outsourcing, as well as its advantages and drawbacks, and how to apply nearshore outsourcing solutions in order to integrate business partners, the enterprise, suppliers, applications and mobile devices.
In addition, CoreValue will showcase speakers and case studies dedicated to improving IT, insights and expertise gained from their software development initiatives. Attendees will have an opportunity for hands-on experience with cloud solutions as a business enhancement in a segment led by our Belgian Partners. The agenda also includes a presentation of successful
Salesforce
utilization, the world's leading cloud
CRM system
, for sales, service and marketing by our French Partner .
The session will provide an opportunity for attendees to network with featured presenters.<br />
Register here
CoreValue Services
is a US-based software and technology company with development offices in Eastern Europe. CoreValue delivers cloud and mobile solutions for the Pharmatech, Healthcare, and Financial industries to help businesses achieve greater agility.
Coordinates BVBA is an IT Business Consultancy in Belgium which specialises in Life Sciences and Healthcare.