Guy Phillips, Founder of NuOrion Partners, Joins Lummus Corporation's Board of Directors, Adding Mergers and Acquisitions Capability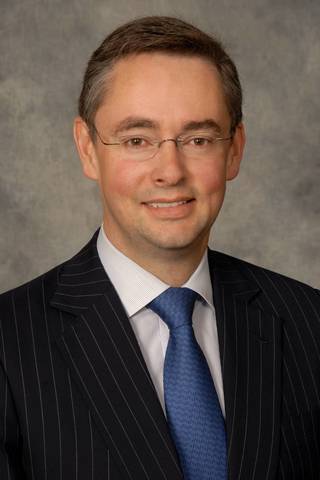 Lummus Corporation, the parent company of System Solution of Kentucky (SSK) and Lummus, announced today that Mr. Guy Phillips has joined the company's board of directors. Mr. Phillips brings extensive knowledge of mergers and acquisitions to the Lummus board having worked for twenty years as an M&A banker.
Lummus Corporation's chairman,
Phil DiIorio
, announced that Phillips would be joining the board, saying, "We are excited to welcome Guy to the board. We believe that his experience in M&A and in strengthening businesses across several industries, will be extremely valuable as we execute our growth strategy."
In addition to being a member of the Lummus board of directors, Mr. Phillips is a founding member of NuOrion Partners, a private investment office focused on direct investing in market leading businesses.
Prior to his current roles, Mr. Phillips enjoyed a successful career with UBS Investment Bank and UBS Wealth Management for nearly two decades. During this time he served as Global Head of the UBS Consumer Products and Retail Group and a member of the Investment Banking Division Executive Committee. He also spent ten years as a banker to private equity firms and was based in New York and London.
Phillips' training and experience, which includes an MBA from Harvard University and a BA from Franklin & Marshall College, combined with extensive work in capital markets and mergers and acquisitions, makes him an excellent fit for his position with Lummus.
Several Lummus board members, including Mr. Phillips, will be attending the
MODEX
trade show April 9 – 12, in Atlanta, Georgia, at the World Congress Center. MODEX is an annual trade show that features over 900 leading providers of business supply chain solutions. Lummus representatives will be attending the trade show in hopes of establishing potential partnerships. Phillips will be attending, as part of the Lummus board, to help identify merger and acquisition targets among trade show participants.
ABOUT LUMMUS
Headquartered in Savanna, Georgia, with a history dating back to 1863,
Lummus Corporation
is a leading full-line supplier of machinery and replacement parts for the cotton ginning industry worldwide, operating under the Lummus, Consolidated, and Belt-Wide brands. The company also provides design, installation, field and technical service support for customers in the USA and throughout the world, serving the cotton, oilseed, and synthetic fiber industries. The company emphasizes a commitment to the highest level of quality, innovation and service, marketing products in over 100 countries. For more information about the Lummus Corporation, call
912-447-9000
.
ABOUT SYSTEM SOLUTIONS OF KENTUCKY (SSK)
Founded in 2003,
System Solutions of Kentucky (SSK)
is an entrepreneurial single-source material handling systems integrator in North America, driving high performance and productivity for logistics and e-commerce customers.
With a management team based in Louisville, Kentucky, the company provides design, installation, retrofitting, and technical services to customers worldwide, with a focus on quality, efficiency, and performance. For more information about SSK, call
502-526-0082
.