Corporate Finance Associates Elects New Chairman and Vice Chairman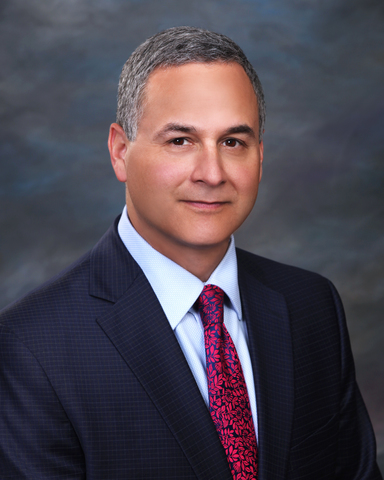 Laguna Hills, Calif. (April 9, 2018) – Corporate Finance Associates (CFA), a leading middle-market mergers and acquisitions firm, is pleased to announce it has elected
Jim Zipursky
as its Chairman of the Board and Chief Executive Officer, succeeding
Peter Heydenrych
, who has stepped down having served as Chairman/CEO since 1993. Zipursky had previously served as CFA's Vice Chairman.
David Sinyard
was elected to replace Zipursky as Vice Chairman. Both will take office immediately.
"Jim and David bring a unique perspective and strong leadership base to the organization," said Peter Heydenrych, outgoing Chairman. "We greatly value their leadership and commitment to our board."
Jim joined CFA in 1990, teaming up with his father, Morley Zipursky, to lead the Omaha office. He became Managing Director of the Omaha office in 1994 and also serves as co-Managing Director of CFA's Denver office. Jim serves as CFA's representative to the International Business Law Consortium as well as serving on the Board of Directors of the International Corporate Finance Group. He is on the Board of the Nebraska Chapter of the Association for Corporate Growth. Jim served as Vice Chairman of CFA for the past two years and has been a member of the CFA board for more than 10 years.
"I am honored to have been elected by my peers to serve as Chairman/CEO of CFA. I look forward to serving as Chairman and following the path set by my predecessors, Peter and my father, Morley," Zipursky said.
David joined CFA in 2009 and is based in Atlanta. He has served on CFA's board since 2010. David is also a member of the Board of Directors of both First Landmark Bank in Marietta, Georgia and Gainesville, Georgia based non-profit Our Neighbor Inc. His career includes 12 years with a boutique investment bank, seven years as CFO and COO of two private equity start-ups, seven years as SVP Corporate Finance and Development and Treasurer at the world's largest hotel company and eight years in the commercial real estate finance industry. David serves as Compliance Officer for Corporate Finance Securities, CFA's affiliated broker dealer.
About Corporate Finance Associates
Corporate Finance Associates is a major investment banking services firm, with offices across North America and partner offices in Europe, Asia and South Africa providing middle-market companies with a wide range of financial advisory services and access to capital resources. From project inception to completion, a senior principal guides clients through every challenge, advocates on their behalf, and leverages CFA's experience and extensive resources. More information is available via the Internet at
www.corporatefinanceassociates.com
.
Email Corporate Finance Associates