Nevada Veterans Invent Sandbagging Machine, Win Contract In Florida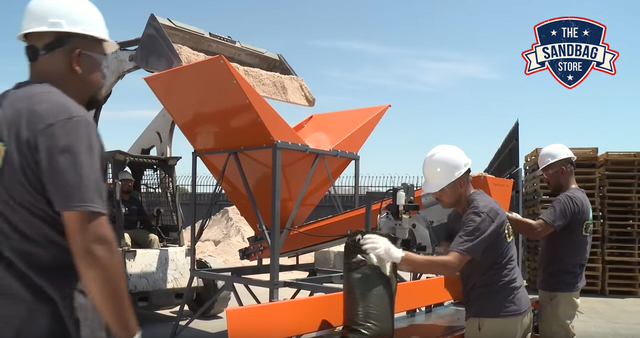 Las Vegas, NV: The Sandbag Store, a Nevada veteran-owned small business, has been awarded a contract with Manatee County, FL for five of their new sandbag filling machines (Fox13 News, n.d.). The contract, valued at $108,000 is just one of several orders for their
Burcham Bagger
, a machine that can fill up to 900 sandbags per hour by inexperienced volunteers.
"Existing sandbag filling machines were very expensive and hard to use" says Chris Haas, company president and founder, "We knew we could do better for a lot less cost. This contract vindicates that – this customer was able to buy 5 machines for the same budget that had allotted them only a single bagging machine last year."
With today's announcement that HUD is sending $791 Million to Florida for Hurricanes Irma and Mathew recovery (News, n.d.), investment to prevent future damage is already underway, and sandbag filling machines are an essential item. The Sandbag Store has positioned itself to be a key supplier in this effort. And that means jobs for Nevada veterans.
The company hires veterans to build these machines, for two reasons: (1) Veterans have experience working with and around sandbags and understand how difficult they are to fill, and (2) People want to buy their sandbags and sandbag machines from veterans. "When word got out that these machines are 100% veteran built, we got so many orders we had to start a waiting list" says Haas, "The support from all over America has been overwhelming and we are now hiring more veterans to keep up with demand!"
Founded in 2012,
The Sandbag Store
has become one of the leading manufacturers of sandbags and sandbag filling machines worldwide. With 33 filed patents and trademarks to date, they continue to develop products that shape and change their industry in positive ways while hiring Nevada veterans to accomplish that mission.