Gamma Pickleball Announces Release Of Collegiate Paddle Line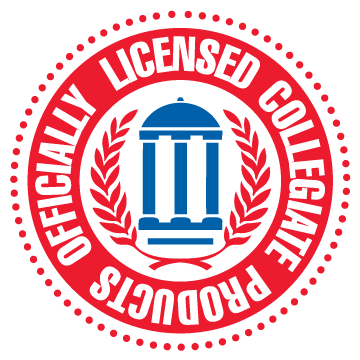 PITTSBURGH – GAMMA Pickleball, under the parent company GAMMA Sports, continues to grow the pickleball industry by releasing the GAMMA Twister Collegiate Series, a new line of officially licensed collegiate pickleball paddles.
Approved paddles will be released in two waves. The first release on April 23, 2018 will feature schools such as Syracuse University, Washington State University, University of Oklahoma, Michigan State University and University of Arizona. On April 30, 2018, the second release will feature University of Alabama, Arizona State University, University of Florida, University of Maryland and Oregon State University.
"After months of conversations, designs, approvals and anticipation, we are excited to announce this new line of paddles," Molly Boras, GAMMA's Vice President of Marketing and Innovation, said. "We're proud and honored to be the first pickleball company to offer a collegiate series paddle line!"
The paddles themselves will be the Twister, one of the new Sensa Poly Core paddles in the GAMMA product lineup. The Sensa Poly Core technology at GAMMA Pickleball provides touch on paddles and enables dink shots to be hit at sharp angles while maintaining control. Weighing in at 7.4 oz., the Twister is the lightest of the Sensa Poly Core family and features a textured paddle face fused to the Poly Core underneath. Also known as a great introductory paddle, the Twister helps players develop the sweet spot and is also sanctioned for tournament play.
GAMMA Pickleball's Poly Core paddle is proudly made in the U.S.A. at the company's Global Headquarters in Pittsburgh, PA.
"It has been a rewarding process to work with these featured schools and to create paddle designs that appropriately display the pride they have for their colors," Chuck Vietmeier, GAMMA's Director of Product Marketing, said. "Each school is different and unique, making the paddles special for those who have roots with the schools and universities."
The GAMMA Twister Collegiate Series will give current students as well as alumni of featured schools and universities the opportunity to grow into the sport of pickleball while proudly displaying the roots to their school.
In the coming months, additional schools and universities will be added. It is recommended to check the gammasports.com/pickleball website for the latest up-to-date news.
As a family-owned company with over 45 years of racquet sport experience, GAMMA Sports has utilized its advanced knowledge of composites, plastics and manufacturing techniques to enable the company to create pickleball paddles and balls with materials and methods that few can match.