Canadian Sustainable Soil Fertilizer Company Grows its Reach to California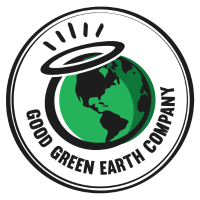 Barrie, ON - A Canada-based soil fertilizer and compost company is seeing impressive growth, as they have recently gained state approval in California.
My Good Green Earth's fermented Soil Fertilizer,
Bokashi PRO-GRO
, is now approved by the California Agriculture Department Approval of Soil Fertilizer (CDFA).
"The California Department of Food and Agriculture is a governing body with relation to food production, fertilizers, and amendments. By having the CDFA approval, consumers can feel confident that our product conforms to strict CDFA requirements," said My Good Green Earth's President & Founder
Gary Crowell
.
"To be able to market our
Bokashi PRO-GRO
fermented soil fertilizer, we had to demonstrate and provide proof of product efficacy and safety to crops, soil, the environment, animals, and humans. By having the CDFA approval, consumers can feel confident that our product conforms to strict CDFA requirements."
My Good Green Earth also are the manufacturer of products such as the Bokashi Compost System. It turns food scraps, including meats, cheese, and small bones into nutrient-rich compost within weeks with no foul odors or bugs. This rich compost has twice the nutrient value and moisture of traditional fertilizer, with none of the inherent issues. "Bokashi Plus is an all-natural compost accelerator, used to speed up the transformation of food waste and other organics into nutrient-rich compost within weeks."
My
Good Green Earth Company
is focusing on getting our products into as many homes and gardens as possible in North America via Amazon and through retailers such as Home Hardware and Homegrown Hydroponics.
Outside of homeowners' yards, Good Green Earth is gaining traction in the horticultural and cannabis markets on a large scale.
"Homegrown Hydroponics has been selling Good Green Earth products since 2015. When Gary showed us what Bokashi could do for people's plants and people's lives we jumped right in with him. At first, we were only selling the composting system. Since the introduction of the Bokashi Pro-Gro our customers have been smiling from ear to ear. The product is an easy addition to any fertilizer regimen, any of our customers can use it. It's one of those products where if you use it once, you see the results immediately. Our retail stores and their clientele have been repeat users consistently. Bokashi Pro-Gro is easy to use; simply scratch a little onto the top of a gardening container or mix into your soil and watch your plants thrive with vigor", says Alex Rea, President,
Homegrown Hydroponics
.
"I cannot say enough good about this product, people looking to grow the BEST Cannabis, the BEST looking flowers, or the BEST tasting veggies, look no further. You can literally buy a bag of Bokashi PRO-GRO, and grow like a professional", expressed Concoction, Senior Breeder,
Olympus Genetics
.
Attachments