Genius Project Continues to Lead the Way with Release of their Multi Project Gantt Chart Tool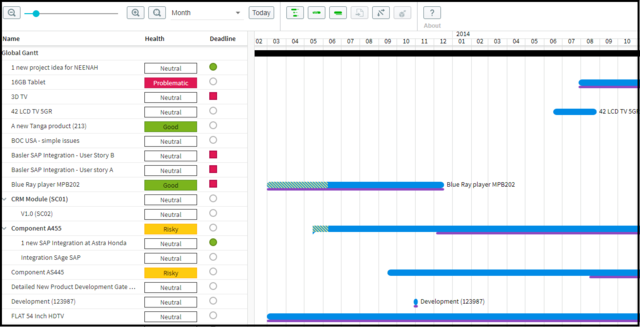 Lucerne, Switzerland - April 26, 2018 - Genius Project, a leading-edge provider of project management software, has announced the release of the newest version of its gantt chart tool, Genius Planner.
Genius Planner offers the ability to provide a multi-project gantt chart that will allow for global visibility on progress & timelines of multiple projects at once. The Genius Project Planner and gantt tool is compatible with all major browsers.
This new interface will provide users with the ability to "freeze" tasks and milestones in place so that the project's individual tasks can be moved around without affecting the overall planner. Genius Project will also allow for full printing of projects in the gantt view, allowing users to keep a record of their progress along the way.
"We're most excited by the addition of a 'find' button that will allow users to search within tasks and milestones in the project. This is something we've heard our users ask for, so it's rewarding for us to be able to give it to them," said Maxiime . "And the fact that we have an editable multi-project gantt chart that allows users to manager multiple projects and tasks in one view is just the icing on the cake."
This version of Genius Planner includes 90% of the features from the original planner, along with new enhancements such as the ability to drag & drop items, calculate workload data, change status and priorities within the view, and select which columns to be displayed.
This new release is a reflection of Genius Project's continued commitment to adapting to client needs and to stay ahead of the curve of new technology advancements.
For information regarding the migration process please contact Genius Project.