Kyiv To Host The World's First Crypto Games Conference – May 11th, 2018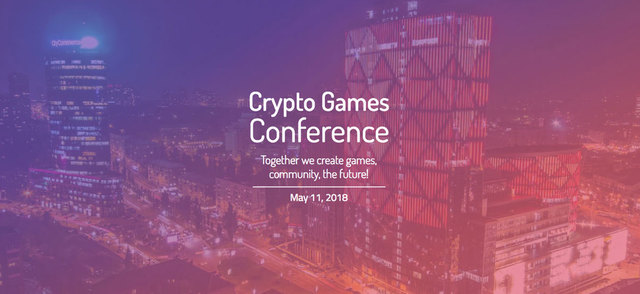 More than 26 speakers from USA, Europe and Asia. The developers of Spells of Genesis, Alto.io, СryptoKitties, representatives of DAO Casino, WAX, Panther Gaming, Bitguild, True Flip, Attracti VF, Beatshapers, EverdreamSoft, Terra Virtua, Parsec Frontiers, DiceyBit, RocksPro, EtherSport, Tokenized Games, DappRadar, Decentraland, Crypto Bit Games and many others.
Attendance: 300+ professionals, 20+ exhibitors & sponsors, 26+ speakers.
Crypto Games Conference will offer two summit tracks, dealing with three themes in depth:
Blockchain based games (СryptoKitties, Dragonereum, Spells of Genesis, etc.)
Game services using blockchain or cryptocurrencies (Alto.io, BitGuild, Decentraland, etc.)
Gaming using blockchain or cryptocurrencies (DAO Casino, True Flip, Total Games, etc.)
Join the community of decision makers and visionaries of the best crypto games companies and ICOs for a full day of networking and sharing knowledge and experience!
Date and place: May 11th, 2018 at Mercure Congress Centre, Kyiv, Ukraine.
Use promo code CGCFriends to get 30% discount off any ticket.
https://cryptogames.events/
https://www.facebook.com/CryptoGamesConference/