The Barnes Firm Urges California Drivers To Drive Carefully During Summer's 100 Deadliest Days of Driving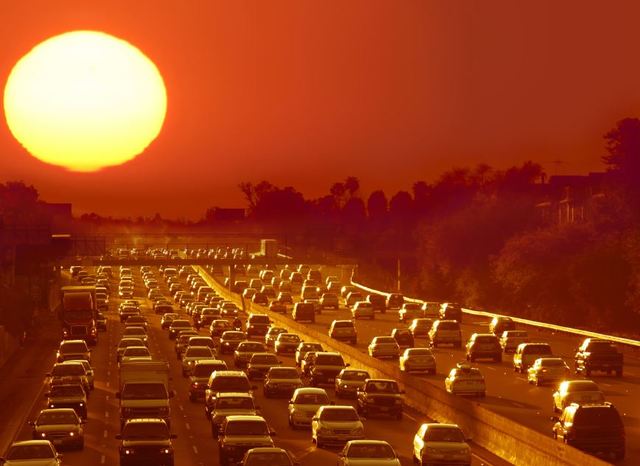 In an effort to improve safety for everyone throughout the summer, Los Angeles car accident attorneys,
The Barnes Firm
, urge drivers to be mindful that they are sharing the roads with young drivers.
Memorial Day marks the start of the 100 deadliest days for teen drivers due to students being out of school for the summer holiday. The Barnes Firm advises drivers to be alert and careful on the roads due to the influx of car crashes June through August.
Deadly crashes historically climb during the dangerous time between Memorial Day and Labor Day.
Since 2010, more than 5,000 people have been killed in crashes involving teen drivers during what's called the '100 Deadliest Days', according to AAA. The average number of deaths from crashes involving teen drivers ages 16-19 increased by 16 percent per day compared to other days of the year.
"Teenagers are more likely to be involved in a car crash than any other age group and this is particularly apparent during summers in Los Angeles,"
car accident lawyer John A. Sheehan
said.
AAA found an average of 1,022 people died each year in crashes involving teen drivers, based on data from the
National Highway Traffic Safety Administration
.
"The weather is nice, teens are off school, and they have the keys to the car," Sheehan said. "It's a dangerous combination."
Research from AAA Foundation has also found that 60 percent of teen crashes involve distraction. In collaboration with researchers at the University of Iowa, AAA analyzed the moments leading up to a crash in more than 2,200 videos captured from in-car dash cameras and found that 12 percent of crashes involved a teen talking, texting, or operating a mobile phone.
This new research shows that distraction continues to be one of the leading causes of crashes for teen drivers, said the Research Director for the AAA Foundation for Traffic Safety.
Distracted driving
is very dangerous and it puts everyone who uses the streets and nearby sidewalks at risk.
The California car accident lawyers at The Barnes Firm are passionate about helping car accident victims. Our auto accident attorneys have years of experience helping those who were injured by another driver's negligence.
If you or a family member has been injured in a car crash in Southern California, our car accident attorneys are available 24/7 to answer your questions and help provide direction. Call The Barnes Firm now at 1-(800) 800-0000 to
contact
a Los Angeles car accident attorney.