Announcing New YODSE, an open direct sales ecosystem is a platform that connects a consumers and manufactures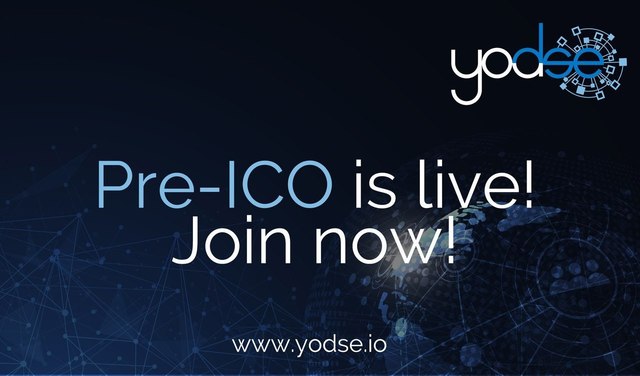 We would like to introduce Yodse – a global ecosystem that connects directly producers and consumers. The ecosystem is done to to provide the widest choice of high quality products for consumers with a direct guarantee from the manufacturer. Its aim is to reduce the costs associated with the search of the products at a low price.
The main aim of Yodse is to connect the manufactures and consumers directly without the intermediaries.
Yodse offers a transparent and secure transactions thanks to smart contracts. It saves the time, money, minimizing the risks and losses due to the absence of intermediaries. Customer loyalty is guaranteed thanks to the customer-oriented manufacturers. Yodse offers to consumers a direct communication and technical support from the product manufacturers and a fast delivery without the intermediaries.
Among Yodse partners are the large industrial enterprises and transport companies with the extensive experience of the delivery goods all over the world. Thanks partners is guaranteed a timely control and management of deliveries.
Yodse offers to manufactures the growing base of customers and effective business. It helps to increase the sales volumes and net profit of company. Yodse breaks the barrier for small and medium-sized businesses and helps to the development of global trade. The manufactures will have big set of marketing tools for the promotion on the global market. They can place the catalog of their goods without commissions.
The owners of the tokens of Yodse can pay for the services of the platform by tokens. They can participate in the referral program and earn rewards, pay for services and goods of manufacturers and service providers by tokens, use tokens to loan and receive an interest income for loans, improve the work of ecosystem and expand its functionality, to resell the tokens at a favorable rate, to develop the project and its economic efficiency and social partnership.
In order to raise funds for the development of Yodse platform, it was decided to launch an ICO.
Dear colleagues, partners and friends! Due to the prohibition of advertising of cryptocurrencies, blockchain and ICO on the main social networks Facebook, Twitter, Medium, the blocking of Telegram in Russia, the advertising and promotion of blockchain startups becomes very difficult. The administration of Yodse decided to increase the duration of the Pre-ICO until the 20th of May. During Pre-ICO a 30% discount is available. ICO will be held from the 20th of May to the 30th of July. The maximum discount for ICO is 20%.
Website:
https://yodse.io/
White Paper:
https://yodse.io/doc/en/yodse-en-whitepaper.pdf
Gighub:
https://github.com/YODSE
Telegram:
https://t.me/YODSE
Facebook:
https://www.facebook.com/yodse.official/
Twitter:
https://twitter.com/YODSE_IO
Instagram:
https://www.instagram.com/yodse.io/
Medium:
https://medium.com/@yodseio
Bitcointalk:
https://bitcointalk.org/index.php?topic=3315805
Reddit:
https://www.reddit.com/user/yodse_io/