Resident360 Releases Apartment Smart Ads for Google AdWords campaigns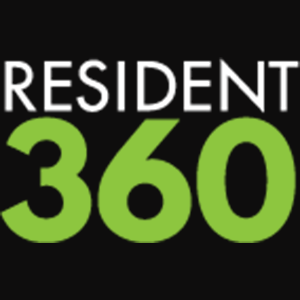 SAN DIEGO, Calif., May 6, 2018 - Resident360, a premier design and marketing agency focused exclusively on the multifamily industry, announced that the company will introduce the just-released "Apartment Smart Ads," breakthrough technology for multifamily property owners and operators who utilize Google AdWords to drive traffic to their communities, during the Apartment Internet Marketing (AIM) conference in Huntington Beach, California, May 6-9, 2018.
Apartment Smart Ads is an intelligent add-in feature for Google AdWords campaigns. The software uses artificial intelligence (AI) technology algorithms to automatically create "smart ads" based on specific rental units available in property management software such as RentCafe′.
Apartment Smart Ads leverage AI algorithms to calculate the best opportunities for displaying the right ad with the right rental to capture the right renter.
This means paid apartment ads appearing on Google can now be displayed with updated rent pricing in real time, automatically, around a specific unit. Apartment managers simply update the rental prices in their property management software and the information immediately displays on the Google ad for that unit.
Apartment Smart Ads can also intelligently decide what search terms convert best and show the property owner or manager's ads to potential residents who are searching online for their next home—no more wasting advertising dollars on poor-performing search terms and ads.
Michael Barrett, Resident360 Director of Operations says, "It's this simple; Apartment Smart Ads delivers a higher-qualified prospect for communities using Google AdWords."
To learn more about Apartment Smart Ads, visit Resident360 at the AIM lounge May 6-9, visit the
Resident350 website
, or call 855-360-9327.
About Resident360
Resident360
is a full-service marketing agency for the multifamily industry. The company's focus is to help property owners and operators build their brand, traffic, and occupancy through high impact marketing.