Cryptogame - UnicornGo - writes an open letter to Tony Fernandes (Air Asia)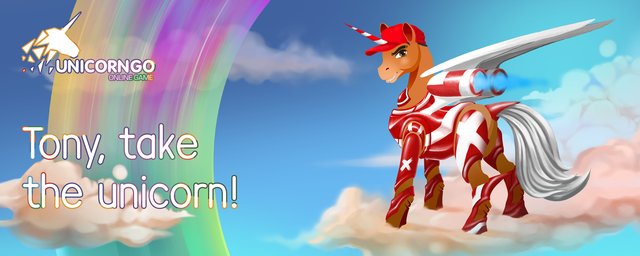 Anna Smith, Co-Founder of the most beautiful game UnicornGo, today writes an open letter to Tony Fernandes. Here it is:
"We really appreciate you. We like your openness and approach to business. We like the airline Air Asia, as we live in Asia and often use its services. It is accessible and easy to use. We also enjoy admiring the beautiful air hostesses, because Air Asia is the only company where you can see air hostesses with their hair let down.
We are inspired by the story of success of Air Asia, and because of this have created an Air Asia branded unicorn just for you in our game UnicornGO and we really think that he looks like you.
All unicorns in the game that will breed with the Air Asia unicorn will have a chance to get the Air Asia logo that will be placed on their body. We think this is a fun way that Air Asia can benefit from it.
We know that you are only just introducing yourself to cryptocurrency and are probably not yet ready to get into it seriously. We offer to start with your own branded unicorn on the blockchain of UnicornGO. We will happily transfer your Air Asia unicorn to your account, as soon as you register in the game UnicornGO and let us know your ID.
We are always glad to discuss details with you or answer any questions that you might have about blockchain or cryptocurrencies at the Hard Rock Cafe in Kuala Lumpur
Anna Smith
Co-founder of UnicornGO"