Salary.com Selected to Speak at WorldatWork Total Rewards Conference 2018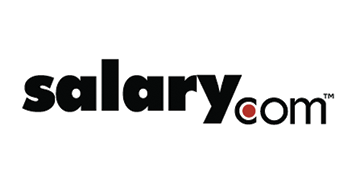 Industry Leaders and Company Executives Scheduled to Headline Discussions on AI in Compensation Technology and Compensation Communication Strategy
Waltham, MA (May 9, 2018) –
Salary.com
, the leading SaaS provider of cloud-based compensation data and analytics, today announced that it will be presenting two speaking sessions –"AI in Compensation Technology: Smart Technology Empowering Smart People" and "Becoming a Compensation Beacon in Your Organization: Why Training Your Managers to Talk Comp Is Inspired Thinking," – at
WorldatWork 2018 Total Rewards Conference & Exhibition
. The conference, which is being held Monday, May 21 to Wednesday, May 23 will be at the
Gaylord Texan Resort & Convention Center
in Dallas, Texas. Salary.com will also be presenting its
2017 Digital Innovation Award-winning
platform
CompAnalyst
for Enterprise to all WorldatWork attendees during two tech demo sessions and ongoing booth demonstrations.
"As a long-time industry leader, Salary.com has been continuously selected to present at WorldatWork, and we are delighted to be speaking this year on these dynamic industry topics," said Kent Plunkett, CEO of Salary.com. "Artificial Intelligence is compensation's next frontier, and we are proud to be selected to headline a discussion on this topic by virtue of our decade-plus experience leveraging AI and machine learning technology to help our customers streamline their workflows, improve productivity, and solve pain points around hiring, employee engagement, and retention. We also look forward to demoing our award-winning CompAnalyst platform, which combines unmatched, deep data with comprehensive analytics to help businesses make strategic decisions, accelerate workflows, and improve efficiency."
At this year's WorldatWork Total Rewards Conference, more than 200 thought leaders and experts and 1,200 attendees will come together to discuss real-world solutions to challenging business and HR pain points. A Silver Sponsor, Salary.com will be exhibiting and demoing its CompAnalyst for Enterprise platform at its booth (#501) and will have several members of its senior leadership team on hand to discuss the latest compensation trends in the market.
Speaking Sessions
Session:
"AI in Compensation Technology: Smart Technology Empowering Smart People"
Who: Christopher Knize, CCP, GRP, Director of Product Management, Salary.com
Andy Linn, CCP, GRP, Vice President, Product Management, Salary.com
When: Monday, May 21 at 10:30 – 11:30 a.m. CT
Where: Room: Grapevine 1-3
About: This session will demystify predictive analytics and machine learning processes, walk through why organizations can no longer afford to rely on traditional data sources for market pricing, and explain how leading companies are leaning on AI to bring new data to light
Session:
"Becoming a Compensation Beacon in Your Organization: Why Training Your Managers to Talk Comp Is Inspired Thinking"
Who: Kim Scott, CCP, Senior Solutions Consultant, Salary.com
Valerie Fitzon-Moore, SPHR, CEBS, Director of Compensation and Payroll Services, CHRISTUS Health
When: Monday, May 21 at 1:30 – 2:30 p.m. CT
Where: Room: Grapevine C
About: This session will explore the challenges of enabling managers to navigate uncomfortable discussions around pay programs; attendees will come away with an actionable framework to become a compensation beacon within the organization
Tech Demo Session (Presented Twice)
Session:
"Ensuring Success with a Proactive Approach and Powerful Storytelling"
Who: Christopher Knize, CCP, GRP, Director of Product Management, Salary.com
When: Monday, May 21 at 10:30 – 11:30 a.m. CT &
Tuesday, May 22 at 12:30 – 1:30 p.m. CT
Where: Room: Exhibit Hall D-F, Tech/Demo Room 1
Room: Exhibit Hall D-F, Tech/Demo Room 2
About: This session will teach attendees how marrying external market data and internal company data can deliver 360-degree insights and powerful storytelling. Attendees will learn why a proactive compensation is critical to attracting, engaging, and retaining talent in today's market
Media and Analyst Briefings
To schedule a briefing with Salary.com senior leadership at booth (#501), please contact Victoria Waldron at 781-454-6822 or
victoria.waldron@salary.com
.
For business-related meetings, please contact Rob Merklinger at 781-552-4585 or
rob.merklinger@salary.com
.
About Salary.com
Salary.com is the leading SaaS provider of cloud-based compensation market data and analytics. Founded in 1999, the Company serves approximately 4,000 business-to-business customers worldwide with its market-leading CompAnalyst platform, designed to accelerate compensation workflows and improve efficiency. Through its Salary Wizard and consumer website, Salary.com delivers continually updated, reliable market pay data and career content to hundreds of thousands of consumers each year. The Company is committed to helping organizations drive company success by aligning compensation practices with recruiting, performance and development initiatives through easy-to-access data and meaningful insights. For more information, please visit the company website at
www.salary.com
.
Media Contact
Salary.com
Victoria Waldron, Marketing
victoria.waldron@salary.com
781-454-6822
About WorldatWork
WorldatWork (
worldatwork.org
) is the leading nonprofit professional association in compensation and total rewards. We serve those who design and deliver total rewards programs to cultivate engaged, effective workforces that power thriving organizations. We accomplish this through education and certification; idea exchange; knowledge creation; information sharing; research; advocacy; and affiliation and networking. Founded in the United States in 1955, today WorldatWork serves total rewards professionals throughout the world working in organizations of all sizes and structures.
###