Female Beginnings and Unicorns on the Blockchain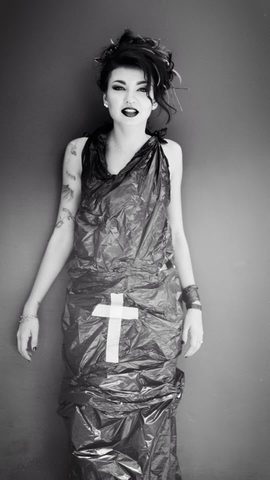 Anna Smith - co-founder of the cryptocollection blockchain game UnicornGO is famous in the professional community as a private consultant for cryptocurrencies and ICO projects.
"In the course of development of my project called ITO Center, I helped a lot of startups, and every day got acquainted with new and original ideas. This was very inspiring to me, and one day I decided to create my own unusual and original project. Moreover, by this time I have accumulated a lot of effective marketing strategies and a circle of reliable partners.", Anna Smith, Co-founder of UnicornGO
So what is special about UnicornGO? Honestly, everything. Not only are the unicorns certainly cute, but they also represent something totally unique. According to the lore, the unicorn world was created after a collapse following genetical quantum experiments of a mad scientist, that have led to the demise of the humankind, and the world became filled with magical creatures, that are able to breed, complete in tournaments and own land. And with all this, there is no two unicorns that are completely alike.
In the game there are references to famous fantasy films, games and historical events. Here you will find an assistant, in the form of a hologram of the diseased daughter of the professor, carnivorous killer plants, philosophically setup tournaments, in which you will have to literally destroy stereotypes, and much more.
The game stands out with its beautiful graphics and animation, uncharacteristic of other blockchain games, and it is right here where you can find its female beginnings, where the project was birthed.
Men are typically rational and practical. No one has yet ever gathered a permanent team of ten artists just for portraying the characters and atmosphere for a blockchain game. Additionally, the goals of any startup are to raise funds with minimal cost and time, but in the case of UnicornGO, the inspirational component was as equally important. Every detail in the game has to be thought out thoroughly to the smallest details.
"UnicornGO, first of all, was born out of inspiration, not from necessity. This is not a project to save endangered whales, or to cure AIDS. But playing it, every person can become a little happier, and feel something similar to an aesthetic orgasm."
It is worth noting among some of Anna's hobbies are traditional paintings and a love for designer interior items and clothing. In the distant past, having acquired an art education, she professes an approach of "play as a work of art." Perfection does not tolerate trifles and has no limits.
Among other things, Anna Smith has tokenized herself by releasing the ITG (ITGirl) tokens, each of which costs one bitcoin. Each investor will be able to receive dividends from Anna's activities and from the projects that she is working on. Among Anna's partners is the successful blockchain project Universa, which offers fast transactions with zero commissions, which has already gained interest for implementation in governmental use and the Russian startup BasisNeuro, which develops affordable and effective neural interface controls. In addition, Anna is working on a number of mobile applications to educate children about blockchain technology.
Geographical limitations, as any other limitations, do not exist for Anna, one of her key competencies is as she calls it, global marketing, she likes to look for non-standard and assertive methods of promotion, which can as a minimum evoke a smile and moreover gain loyal fans for interesting projects.