Genius Project Version 8.10 Is Finally Here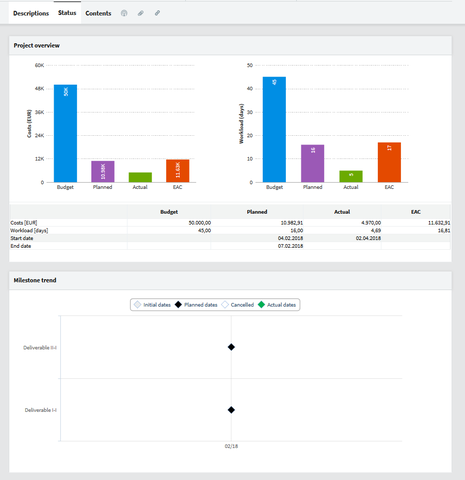 Luzern, Switzerland - May 15, 2018 —
Genius Project is proud to announce the release of version 8.10, which will allow customers to manage projects like never before. This new update will be made available immediately to all clients in the hopes of fostering a more accessible environment for the end-users.
This new feature further enhances Genius Project's already powerful reporting capabilities and allows users to define and schedule the email delivery of reports. It will also empower end users to create project order reports and get an 'at a glance' view of current project statuses, which provides critical information about the project in real time.
"We're very excited to share this development with our customers," says Daniel Altman, Head of Product and Development at Genius Project. "We were being asked if it would be possible for the status report to pull data like the overview, vital signs, objectives, and graphics all into a single report. I'm proud to announce that we've been able to accomplish all of this, and more in Version 8.10. I'm also looking forward to hearing how our users take advantage of these new reporting features"
Email
sales@geniusproject.com
to receive more information about Version 8.10 of Genius Project.
V8.10 release notes can be found here.
About Genius Project
- Since 2008, the Genius Project solution has been offering a platform-independent SaaS and On-Premise project and portfolio management software (PPM). With offices in Europe and North America, supported by a global network of resellers, Genius Project is now enjoyed by over 93,000 end users and over 1,050 customers worldwide. Throughout its 20 year history, Genius Project has been recognized by IBM and has received numerous certifications and awards.