Did You Say, "Local At Scale"? Local Content Optimization (LCO) Is Helping Brands Go "Local" At Unprecedented Scale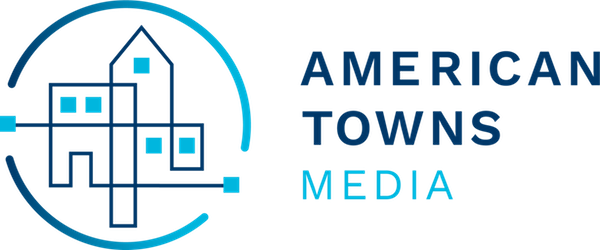 Westport, CT: After 17 years of building and maintaining "virtual town squares" for every town in the United States,
AmericanTowns Media
has increasingly been making their technology available to the broader marketing community. Their years of effectively scaling community-level content can be summed up by their area of expertise:
Local Content Optimization
(LCO).
LCO is a solution that allows marketers to improve their content marketing by putting their brand or business presence into a "local" context. Local Content Optimization blends ever-current branded content with local and lifestyle content streams, then distributes it to those platforms/pages where it can be most effective.
Mike Raleigh, Vice President, Growth with AmericanTowns Media, says:
"There are four main competencies that clients have been coming to us for and that we're focused on bringing to the industry."
Location Infrastructure
- "Think of it like a wireframe of the entire US, all the way down to the town level. Clients pick and choose the towns, cities, states - even custom geographic areas - that are most important to their business."
Asset Integration & Management
- "We take a client's valuable - but often under-utilized - content and assets and put them into a local context. This allows for that content to get new life and improve it's ROI."
Deep Local Content & Data
- "We unearth millions of dynamic, location-based content and data points to provide rich, local, ever-current content for your brand."
Powerful Distribution
- "Through LCO, we create a content 'experience' for your end user, that engages them either where they are now or where they're going to next."
"It's in large part thanks to Think with Google's focus on the phenomenon of '
micro-moments
' that led us to where we are now," according to Mike. "We're helping brands increase geo-relevance by adding local value to their consumer engagements."
Some examples of how AmericanTowns Media has helped companies scale locally include:
Helping a national organization with 37 million members become more locally "relevant" to members in nearly 30,000 towns.


For the Travel industry, AmericanTowns Media created a widget for localized "Things To Do" planning. This dynamic tool lets potential customers plan multiple aspects of their trip (dining, events, places to visit) without ever leaving a site - meaning, fewer abandoned itineraries.


Residential Real Estate agents in the highly competitive lead-generation world benefit from AmericanTowns Media's "Town View" solution. This showcases insights into important town or city aspects (schools data, town amenities, key facts, etc.) and positions them as THE expert in that local area.

About AmericanTowns Media: From a community content publisher to a trusted content partner for the biggest brands, we develop a credible/scalable localized presence that delivers powerful brand "experiences" and drives conversion.

Contact Information

Mike Raleigh

AmericanTowns Media

203-518-8021

Contact Us
Email AmericanTowns Media