Salary.com Extends Data Reach Up to 16 International Countries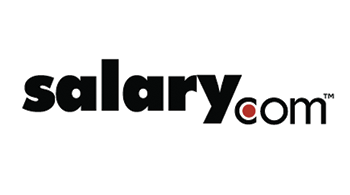 Enhanced Global Footprint Delivers Unparalleled Pricing Accuracy and Improved Workforce Planning Cost Forecasting Across Five Continents
Dallas, TX (May 21, 2018) –
Salary.com
, the leading SaaS provider of cloud-based compensation data and analytics, today announced, from The WorldatWork Total Rewards Conference in Dallas, the launch of CompAnalyst Market Data profiles for up to 16 international countries across five continents. With this release, Salary.com has more than quadrupled the number of countries in which it offers its robust, HR-reported CompAnalyst Market Data, and has brought state-of-the-art pricing and cost forecasting to thousands of global customers. This is the first major milestone in 2018 as the company's progresses toward its target of global data for 30 countries before the end of the year.
Today, 96% of businesses are confident about conducting business abroad, according to a 2017 survey by
USForex
. Whether it's the attraction of a new, profit-generating customer base, a desire for a global presence in an emerging market, or the availability of skilled workers, there are many factors driving this appetite for overseas success. However, determining fair pay for employees in different cities, let alone countries, can be very difficult for compensation and HR professionals to navigate. Salary.com recognizes a need to make effective macro salary budget recommendations with accurate, widespread data in order to help organizations pay fairly, optimize engagement, and drive improved performance.
To meet the new globally-focused needs of its customers, Salary.com leveraged more than two decades of experience in global salary surveys and their powerful machine learning and artificial intelligence capabilities to develop robust data sets across up to 16 international countries, 15,000 jobs, and 225 industries. Joining CompAnalyst Market Data for the US, Canada, China, and the UK, these new CompAnalyst Market Data profiles provide customers with unparalleled data accuracy and new pricing insights into both benchmark jobs and those jobs, like blended or emerging jobs, not available in traditional data sets.
CompAnalyst
's powerful job and scope taxonomies, paired with new machine learning and artificial intelligence capabilities, have also enabled the development of a revolutionary workforce panning cost forecasting tool, which enables CompAnalyst customers to calculate the cost of relocating or opening new locations around the globe using smart pricing composites that automatically adjust to reflect the labor costs of new proposed pay markets. Additionally, CompAnalyst is able help customers gain a deep understanding of the demand for jobs in target pay markets by leveraging real-time data from thousands of online job postings, furthering customers' ability to price accurately in new target markets.
"With this release, our CompAnalyst solution can now deliver advanced pricing and cost forecasting insights that enable our customers to make strategic decisions about their business and workforce," said Kent Plunkett, President and CEO of Salary.com. "Our goal is to continue to expand our global reach, so our users can compete in every market with competitive and fair pay. For more than a decade, we have been tracking and collecting global data sets, and now, using our best-in-class artificial intelligence technology, we are confident that we can provide the market's most complete view of global compensation in one simple solution."
Salary.com provides its users with the most comprehensive global insights in the market, providing data sets from the United States, Canada, China, UK, India, Australia, Mexico, Germany, France, Poland, Ireland, Brazil, Argentina – and many more.
For more information about the Salary.com CompAnalyst platform, please visit
Salary.com
or schedule a free demo at
https://www.salary.com/demo/
.
About Salary.com
Salary.com is the leading SaaS provider of cloud-based compensation market data and analytics. Founded in 1999, the Company serves approximately 4,000 business-to-business customers worldwide with its market-leading CompAnalyst platform, designed to accelerate compensation workflows and improve efficiency. Through its Salary Wizard and consumer website, Salary.com delivers continually updated, reliable market pay data and career content to hundreds of thousands of consumers each year. The Company is committed to helping organizations drive company success by aligning compensation practices with recruiting, performance and development initiatives through easy-to-access data and meaningful insights. For more information, please visit the company website at
www.salary.com
.
Media Contact
Salary.com
Victoria Waldron
victoria.waldron@salary.com
781-454-6822
###