Salary.com Hits Major Milestones with 15,000 Unique Job Titles, 225 Industries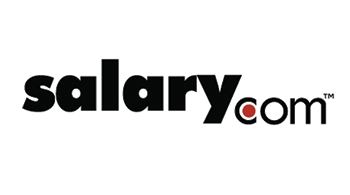 New, AI-Powered Expansion Helps Users Find the Right Job Match Faster
Dallas, TX (May 21, 2018) –
Salary.com
, the leading SaaS provider of cloud-based compensation data and analytics, today announced, from The WorldatWork Total Rewards Conference in Dallas, that the company has passed the significant milestone of 15,000 unique job titles across 225 industries in their
CompAnalyst
market data product. With this expansion of reliable employer-reported data, CompAnalyst users can expect to see dramatically improved workflow speeds and expanded pay accuracy.
"Salary.com is seeing strong, forward momentum with a dedicated focus on product innovation and with the rapid team expansion that entails. We continue to execute on our plan of enhancing our award-winning compensation platform, CompAnalyst, with new job titles and industries, and we are thrilled to have achieved this meaningful industry milestone," said Kent Plunkett, CEO and President of Salary.com. "Today, we demonstrate our continued leadership position in the compensation technology market, with more job titles and industries than our closest competitor accelerated by powerful analytics that help provide critical business insights our customers need. This expansion enables customers to match and price against the widest array of job titles and industries in the market and deliver the most accurate pricing to their business."
15,000 Smart, Unique Job Titles
Across different companies, the same job, with a comparable job description, can be named with multiple job titles. To enable today's compensation professionals to quickly search and find the right price for the right job every time, Salary.com's CompAnalyst Market Data leverages proprietary artificial intelligence processes to map comparable job titles to their benchmark job descriptions and catalogue description-based matches across these job titles. Organized by job family, function, and focus in CompAnalyst's market-leading three-level job taxonomy, this job title catalogue helps users find the best possible match for their unique job titles and avoid potential job duplication and inconsistencies. And with Salary.com's new comprehensive, intelligent search feature that indexes keywords across job titles, descriptions, competencies, and even alternate job titles submitted by other CompAnalyst customers, users can be sure that they are always finding the right match to their company job.
225 Industry Classifications
Salary.com has also increased the number of industries, industry sectors, and subindustries covered by CompAnalyst Market Data to 225. By adding new industries to the system and organizing them into a three-level industry taxonomy, Salary.com is bringing its market-leading job taxonomy structure to industry classifications, enabling customers to search and browse for scopes more efficiently.
For more information about the Salary.com CompAnalyst platform, please visit
Salary.com
or schedule a free demo at
https://www.salary.com/demo/
.
About Salary.com
Salary.com is the leading SaaS provider of cloud-based compensation market data and analytics. Founded in 1999, the Company serves approximately 4,000 business-to-business customers worldwide with its market-leading CompAnalyst platform, designed to accelerate compensation workflows and improve efficiency. Through its Salary Wizard and consumer website, Salary.com delivers continually updated, reliable market pay data and career content to hundreds of thousands of consumers each year. The Company is committed to helping organizations drive company success by aligning compensation practices with recruiting, performance and development initiatives through easy-to-access data and meaningful insights. For more information, please visit the company website at
www.salary.com
.
Media Contact
Salary.com
Victoria Waldron
victoria.waldron@salary.com
781-454-6822
###