Martin Monica For Sheriff 2018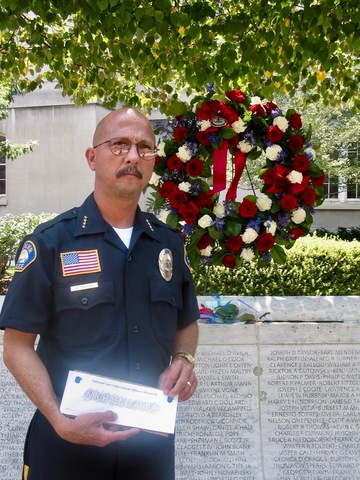 Martin Monica, candidate for Santa Clara County Sheriff, is a retired San Jose police officer and a former police chief, currently serving the community by teaching school in an underserved community. He brings to policing, his values of safety, fairness, compassion, and accountability. Monica is a progressive with perspective, with an eye toward treating vulnerable citizens with compassion while recognizing that lawbreakers—no matter their status, background, or position— deserve consequences and citizens deserve protection from them.
Martin Monica's law enforcement career highlights include:
Breaking a massive child pornography ring, protecting kids and punishing those who would harm them
Getting dismissed as Parlier, California Police Chief for bucking the system by prosecuting a police officer for child molestation of migrant children
Using intelligence, skills, and diplomacy first, and force only when necessary.
Working in collaboration with fellow officers, earning high ratings in peer respect
Key participation in the elimination of a sex trafficking ring in Santa Clara County
Martin Monica supports:
The use of body cameras on officers to promote transparency, with cameras that cannot be turned off at will by officers
Humane treatment of inmates and mental health training for officers,
Instituting education for inmates, because research shows that education reduces repeat offending
Sheriff leadership to create opportunities for deputies to work closely with community members, staying in touch, building relationships so that they can prevent small problems from becoming big ones, and deal with the big problems as quickly and justly as possible.
When elected, Martin Monica will:
Promote an instant savings of $2M by utilizing existing police training rather than training deputies separately. Not only will this save money, it will promote a collaborative partnership and familiarity between the departments and the officers that serve
Work toward culture change to protect arrestees who suffer with mental illness or dementia to prevent incidents like Michael Tyree and Vladimir Matyssik
Institute a citizen review board to examine police incidents of violence and citizen complaints to remove the politics from policing
Support good officers doing good work and use all of his powers to make sure that officer misconduct is not tolerated by culture or by leadership
As an example of what Martin Monica wants to prevent, he is joined by Michael Lazarin.
Lazarin is a family rights advocate who endured the suicide of his teenaged daughter, Audrie Pott, after she was sexually assaulted and bullied at Saratoga High School in 2012. Lazarin seeks to speak on behalf of his daughter and all sons and daughters unjustly denied access to their fathers, mothers and extended families. His current efforts are focused on changing existing California family laws, Family Code Section 7611, and the two-year statute of limitations to obtain an Order for Blood tests set forth in Family Code Section 7540. By changing these laws parental and family alienation is no longer sanctioned by the courts. He is working hard to have a proposed reform, called the Equal Shared Parenting Law, in California 2019.
Content video and audio is owned and created by Michael Lazarin a public citizen during a public forum for Santa Clara County Sheriff's Race 2018 below
https://www.facebook.com/michael.lazarin.5/videos/10157553395189498/?hc_ref=ART7lcRl-AXkjwFJw6BzzZR97AxKmyEbIaQV7M7fumUS2UrOiGwr8_T50mvetCftLag
Contact: Jeff Monica,
chiefmonica2018@gmail.com
, 415-236-3763
Email Martin Monica For Sheriff